15 of the most-anticipated IDs of 2021: Axwell and Years, Porter Robinson, Alesso, and more – Dancing Astronaut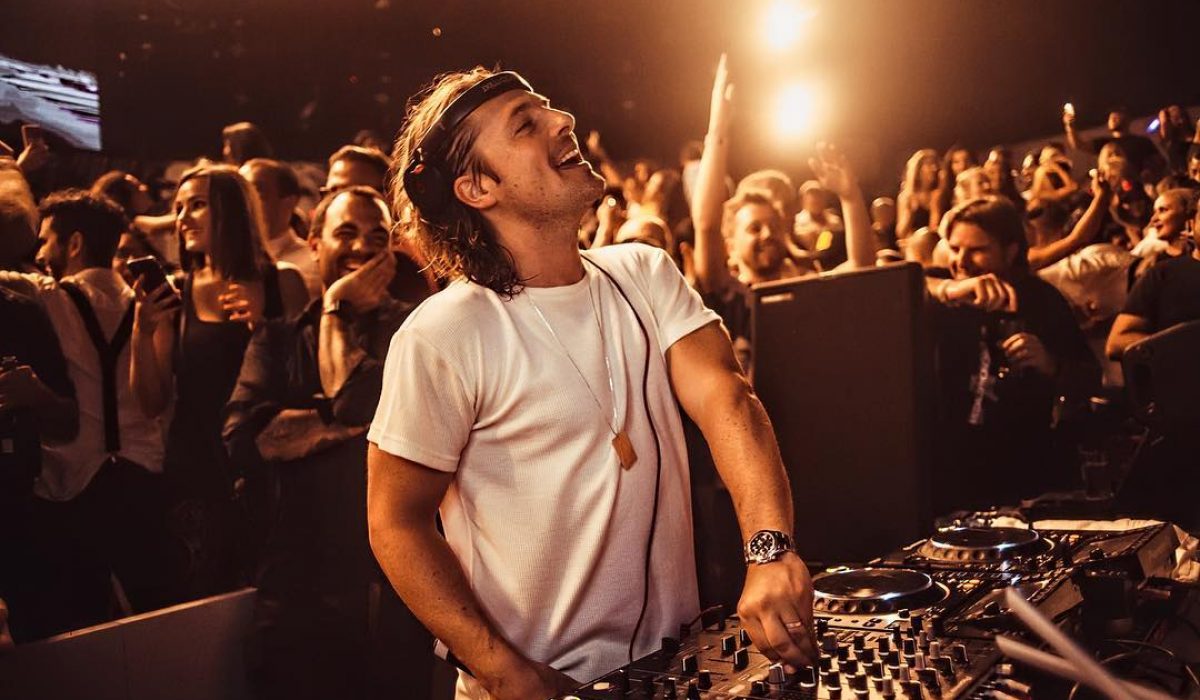 by: Ross Goldenberg

Jan 19, 2021

Not all IDs are created equal.
Some tracks like Axwell and Years' "Bliss" can lay dormant inside the ID vault for years upon years (no pun intended) since their initial unveiling, with only a sliver of promise that their red lights will eventually turn green, while other ID hopefuls such as Hardwell and Blasterjaxx's now-released 2017 linkup are unsuspectingly given the go-ahead out of thin air.
It comes as no surprise that 2020 sent more than a handful of musical objectives into limbo as a product of the COVID-19 pandemic, but 2021 is a new year, and with a new year comes reanimated aspirations that artists will have a change of heart (or release schedule) and make fans happy by releasing long-awaited IDs. As a precursor to the outstretched year ahead and to coincide with Dancing Astronaut's most-anticipated albums of 2021 list, here is a group of IDs that ranges from hopeful to realistic in terms of respective opportunities for release before 2022.
---
Premiere location: Axwell Λ Ingrosso's Ultra Music Festival 2015 set
Chance of release: Toss up
The five-year anniversary of the unreleased crown jewel of progressive house is briskly approaching, and while Years' 2020 promise and Axtone's allusion towards "Bliss" coming out of hiding had not been realized before the clock struck midnight on the last day of the past year, 2021 is surely as good of an opportunity as any for this never-ending ID pipe dream to ultimately turn into a tangible reality.
"Bliss" is supposed to come out sometime this year ?

It's been more than five years since @Axwell and @YearsOfficial's unreleased collab was debuted. pic.twitter.com/QmLO7JmVd7

— Dancing Astronaut (@dancingastro) July 5, 2020
Premiere location: Porter Robinson's Secret Sky set
Chance of release: January 27
Since the moment Porter Robinson welcomed the suspected Nurture inclusion as the finale to Secret Sky in June 2020, "Look At the Sky" has been incessantly pleaded for. Although his sophomore LP rollout was unexpectedly interrupted by the COVID-19 pandemic, Robinson confirmed that he had formally finished Nurture in mid-December of 2020, and revealed just a handful of weeks later that the ID's arrival will occur just after the one-year mark of the LP's initial announcement.
NEW PORTER ROBINSON ID

"Look At The Sky"#SecretSky pic.twitter.com/Fcc963oWHw

— Dancing Astronaut (@dancingastro) May 10, 2020
Premiere location: Tchami's Webster Hall 2015 set
Chance of release: Confirmed
In early 2020, Tchami surprised those scanning through his Reddit AMA that the ID he debuted a half-decade ago—once thought to be a long-lost project—was not entirely out of the release question. Tchami confirmed that it would serve as an extra inclusion on the eventual Year Zero vinyl edition, and its appearance in his Elevation Sunrise stream only reasserted that promise.
.@iamTchami's Webster Hall 2015 ID is finally getting released ?

He says it'll be a bonus track on the 'Year Zero' vinyl with a new vocalist

(via Jon Fox/YouTube) pic.twitter.com/odf72ausDZ

— Dancing Astronaut (@dancingastro) October 29, 2020
Premiere location: Alesso's Countdown NYE 2019 set
Chance of release: Likely
Subtly slid in between his hour-and-a-half showing at Countdown NYE during 2019's waning hours, "Somebody Like You" is a balanced compromise between Alesso's golden age era charm and the PROGRESSO-instilled fervor that he installed earlier that year. An updated version was unveiled at Marquee New York at the top of 2020, and the ID in its final form—along with two other IDs—made their public debut at Ultra Taiwan, alluding to the likely possibility that they derived from a sophomore PROGRESSO mixtape that would be arriving sooner rather than later.
SOMEBODY LIKE YOU.

One of three new @Alesso IDs ?

(via @UltraTaiwan) pic.twitter.com/CR70hwYrn6

— Dancing Astronaut (@dancingastro) November 14, 2020
Premiere location: Confirmed during Illenium's Instagram live
Chance of release: Likely
After Nurko revamped "Take You Down," daydreams about what a potential meeting with Illenium would entail were overwhelming. Illenium had previously alluded to a collaboration in the works during one his production streams earlier in 2020, and reconfirmed the tie-up in an Instagram livestream with Dabin, who similarly disclosed that he was working with the melodic dusbstep phenom, in January that same year.
Illenium & Dabin announced they each have collabs with Nurko. Holllyyyyyyyy pic.twitter.com/EO06f40T5A

— Proximity (@ProximityM) January 12, 2021
Premiere location: Swedish House Mafia's first Tele2 reunion date in May 2020
Chance of release: Toss Up
Akin to "Bliss" (although it hasn't sat untouched for nearly as long), Swedish House Mafia's "It Gets Better" wholeheartedly deserves an opportunity to see the light of day at some point in 2021. The ID didn't go all of 2020 without an acknowledgement, appearing in Axwell's exclusive night at Disney World at the top of the year, but the fate of both the ID itself and Swedish House Mafia's reunion campaign are truly up in the air for 2021.
SHM opened their reunion performance with this surprisingly dark ID ⚫️⚫️⚫️

(via YouTube/Oliver Österberg) pic.twitter.com/IIhmMKhqp0

— Dancing Astronaut (@dancingastro) May 3, 2019
Premiere location: SLANDER's Virtual Vibes stream in October 2020
Chance of release: Likely
Considering the sheer volume of time spent together, it's mildly surprising that SLANDER and NGHTMRE have only two sonic co-ventures, but their third may serve as their greatest. Led by the vocals of none other than Dylan Matthew, "Fall Into Me" was the incontestable highlight of SLANDER's Virtual Vibes Festival stream from Black Rock City, and the hope for it not only to be released but also experienced in person grows with each passing second of 2021.
The new @NGHTMRE, @SlanderOfficial and @itsdylanmatthew collab ?

"Fall Into Me"

(via @SlanderOfficial) pic.twitter.com/GBbrxQAUPz

— Dancing Astronaut (@dancingastro) October 17, 2020
Premiere location: Seven Lions' Virtual EDC 2020 set (unconfirmed)
Chance of release: Toss up
Just reading Seven Lions, Kill The Noise, Wooli, Trivecta, Jason Ross, Blastoyz, and potentially one or two others on a single headline is enough to make any avid Ophelia Records follower start to see colors, although no formal confirmation of the collaborators or concrete updates on the eclectic track's status have been given outside of a slew of virtual set inclusions.
Bassrush @parknrave Concert Series@OpheliaRecords Mega Collab@TrivectaMusic, @SevenLionsMusic, @woolimusic, @JasonRossOfc & @killthenoise

— Festival Season (@Festseason) January 16, 2021
Premiere location: RL Grime's "Halloween IX"
Chance of release: Likely
Introduced as the kinetic entrance to RL Grime's hotly anticipated "Halloween IX," the ID potentially known as "Power Source" also made an appearance in a label merchandise post from the Sable Valley leader, suggesting that its landing date would be approaching sooner rather than later.
HALLOWEEN IX INTRO ?

(via @Festseason, @RLGRIME) pic.twitter.com/2QwmJotgCq

— Dancing Astronaut (@dancingastro) October 30, 2020
Premiere location: Gorgon City's Club Space Miami set in November 2019 (unconfirmed)
Chance of release: Likely
Considering the measure of IDs that Gorgon City currently have stowed away, it was difficult to narrow it down to just one for this list, but their DRAMÄ-assisted collaboration that has been floating around since late 2019, most recently disclosed in the their New Year's Eve set for Defected Records, was well worth inclusion. Not long ago, Gorgon City teased that their next release—as well as a full-length album—was in the pipeline, and we can only wait and see if "Done Enough" turns up when the time comes.
Premiere location: Bleu Clair's Blueprint 03 mix in October 2020
Chance of release: Very likely
Bleu Clair and OOTORO have one of the most talked-about unreleased productions in house music at the moment. After being fully publicized during DJ Snake and Malaa's Secret Room back-to-back and again during Martin Garrix's virtual set for Tomorrowland New Year's Eve, the collaboration later received STMPD RCRDS confirmation that it would reside under the label's umbrella, and now, its release seems a matter of when, not if.
All the IDs in @djsnake and @Malaamusic's Secret Room B2B ?

The two French legends delivered again and their second memorable set of the year is now available to rewatch in full https://t.co/HlBTkOv2td pic.twitter.com/hojNbUkpRi

— Dancing Astronaut (@dancingastro) December 13, 2020
Premiere location: Martin Garrix's Dutch Waters set in May 2020
Chance of release: Toss up
"Backlash" is arguably the most underappreciated progressive house production of the mid-2010's, and Martin Garrix and DubVision decided to rekindle the partnership that yielded "Backlash" for another official alliance in 2020. Unveiled during the former's Dutch waters boat stream, the ID's current standing is unknown at the moment. A rumor that DubVision supposedly told a fan that the ID may never see a release day introduced a plot twist to the ID's narrative, but it's possible that the story doesn't end there.
That new @DubVisionMusic ?

(via @MartinGarrix) pic.twitter.com/1hXwNKgjYW

— Dancing Astronaut (@dancingastro) May 5, 2020
Premiere location: Early 2020
Chance of release: Likely
Dancing Astronaut's 2019 Breakout Artist of the Year validated his title as such throughout 2020, and Dom Dolla now rolls into the succeeding year with a sliver of house preeminence in his back pocket. Debuted sometime at the front end of 2020, "Pump The Brakes" wholly embodies how Dolla's originative direction sets him apart in a crowded space, but the ID currently remains in virtual limbo, with a hopeful delivery scheduled for 2021.
This @domdolla ID is too good ?

"Pump The Brakes" during his waterside sunset stream on NYE in Melbourne

(via @DefectedRecords) pic.twitter.com/Yzb3OMgNQm

— Dancing Astronaut (@dancingastro) January 13, 2021
Premiere location: Madeon's Good Faith Live tour in November 2019
Chance of release: Toss up
After the post-album release of "The Prince," the likelihood that Madeon will unhinge another Good Faith extra seems plausible in the new year. Originally said to be removed from its introductory placement on the album's ultimate tracklisting, "Love You Back" played a hand in select Good Faith live shows in late 2019.
Premiere location: David Guetta's Tomorrowland New Year's Eve set
Chance of release: Likely
David Guetta and MORTEN have redefined what it means to be on a "hot streak," and they're looking to append another future rave allegiance for a third consecutive calendar year. The suspected collaboration premiered in the midst of Guetta's set at Tomorrowland on New Year's Eve, and could potentially unseat the two's bottomless count of prior meetings as their single best future rave clash yet.
Need this new Future Rave ID ⚡️@davidguetta x @MORTENofficial

(via @Festseason) pic.twitter.com/w3ayBrrZdZ

— Dancing Astronaut (@dancingastro) January 1, 2021
Featured image: Axtone/Instagram
Categories: Features, Music