16 of the most-anticipated albums of 2021: Skrillex, SG Lewis, Porter Robinson, and more – Dancing Astronaut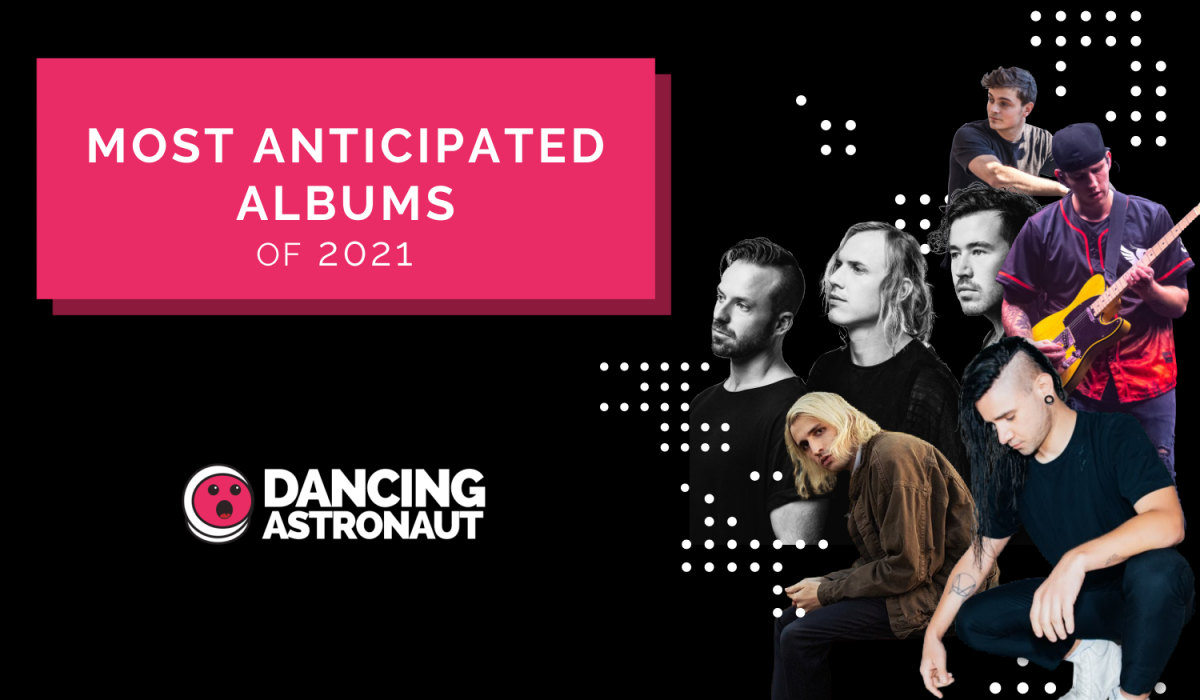 by: Dancing Astronaut Staff

Jan 4, 2021

After 2020's unprecedented disruption of release schedules and touring itineraries, 2021 is shaping up to be one of the most unpredictable years in "most anticipated albums" history. Though the year has shifted, artists with 2021 album plans face 2020 challenges. Collaborations, for the most part, must continue to be carried out virtually. Supporting tours remain in stasis. And, most of all, the idea of an album's release date being totally "confirmed" remains more subject to change than ever before.
Yet, as in 2020, producers will continue to adapt to the non-traditional album rollout, and, as with previous years, 2021 nevertheless holds the promise of new favorite projects. Below, in no particular order, Dancing Astronaut presents a handful of the year's most anticipated albums.
---
Confirmed: February 19, 2021
Words by Rachel Narozniak
Come February 19, SG Lewis' September 2015 Shivers EP and his ensuing Dusk, Dark, Dawn triptych, delivered over the course of 2018 and 2019, will prove the sonic checkpoints that paved the way to a career benchmark: the release of times, the UK sweetheart's debut LP. Long before Lewis formally announced the album on October 27, 2020 with "Feed The Fire," he was already adding color to a grey-scale year with "Chemicals" and "Impact." The times rollout grew only more robust in the months to follow, touting an official "Feed The Fire" remix from The Brothers Macklovitch in November 2020 and "Time" one month later in December. This recent string of releases magnified SG Lewis' presence in electronic and cross-genre contexts, contributing to a still growing sense that times will be one of the most significant long-form outings made in 2021. As they say, times will tell.
Confirmed, date pending
Words by Austria Masim
More than six years after Porter Robinson's seminal debut LP Worlds shook up electronic music, Robinson's follow-up, Nurture is "100% finished." Touting his sophomore album as "the most favorite music [he's] ever made," Robinson has yet to set a formal release date for the sophomore showing. However, the LP is confirmed to release in 2021, and speculation situates the date in the spring. 
The first single in Nurture's lengthy rollout, "Get Your Wish," released nearly a year ago, arrived in tandem with the album announcement. A few months later, Robinson followed the lead single with "Something Comforting," but a five-month delay between this and the third Nurture preview, "Mirror," slowed momentum. Robinson's December announcement on social media stating that the LP is completely done was the first update on the forthcoming album in months, and serves as the first definitive news narrowing down a date for Nurture's release. In the meantime, fans can expect a single or two to be released before the project lands in full.
Confirmed: March 2021
Words by Ross Goldenberg
It's been nearly two full calendar turns since AREA 21's musical vessel last touched down on Earth with "HELP," but Martin Garrix confirmed in a handful of virtual ADE conversations that he and Maejor had completed their alias' debut album, with a March 2021 due date on the books. Expectations for what Martin Garrix and Maejor have schemed up in the new year are maxed out when considering the timetable between AREA21 releases along with Garrix describing the album as "not super electronic," while also comparing it to a cross between Gorillaz, Outkast, and Daft Punk. Although this would serve as a decisive shift from the project's previous hip hop-heavy and dance music-oriented catalog, Martin Garrix and Maejor have yet to fall short of any musical ingenuity with AREA21 thus far, and the same can hopefully be said about their side project's full-length debut.
Confirmed: January 2021
Words by Rachel Narozniak
Drake's Certified Lover Boy was one of 2021's most talked-about albums in 2020—to no one's surprise. On October 25, 2020, October's Very Own lived up to the title with a one-minute trailer for the LP. It was evocative, to say the least, for those who'd pledged allegiance to the self-proclaimed "6 God" in the earlier stages of his career. By shifting from revisualizations of the 2011 Take Care and 2013 Nothing Was The Same album artwork, which showed Drake assuming the same poses that he did on the respective covers in the video, the Certified Lover Boy heart logo shaved in his hair, the trailer not only recalled the two prior LPs but also implied their significance to the incoming delivery.
A cut to the comparatively more recent Dark Lane Demo Tapes, placed near teaser's end, gave further shape to the visual's suggestion that these three albums in some way influenced Certified Lover Boy. Though Drake has already gone on record with his anticipation that Certified Lover Boy might fall victim to a lukewarm critical reception, as Views did upon its May 2016 drop, Toronto's pride is preemptively shrugging off any critiques, calling the LP "music to evolve to."
Confirmed: January 22, 2021
Words by Mitchell Rose
More than three years after their debut studio LP Glue, the rollout for Bicep's sophomore record has been nothing short of sublime. Dropping on January 22, 2021, Isles is shaping up to be even more powerful than its predecessor. The album's singles have demonstrated that the duo has a firm grasp on its personal sound and has tapped into it in a way that makes it even more potent. From the fullness of "Apricots" to the frenetic nature of "Atlas," the diverse and robust sound of Isles seems to already position Isles as a 2021 Album of the Year contender.
Confirmed: January 15, 2021
Words by Austria Masim
In November 2020, KSHMR announced that his upcoming debut LP, his first extended project since 2017's Materia, would release on January 15, 2021. The news, which was accompanied by a visual trailer and a live countdown, follows the Dharma Worldwide label head's recent rollout of his Dreamz side project through his debut and sophomore singles under the alias, "Casual," and "Anywhere You Wanna Go."
The album title and tracklist for KSHMR's inaugural long-form have yet to be revealed, and the brief trailer offered little sound to speculate about the sonic direction that the renowned producer would take, leaving the element of surprise active. Fans, however, can most certainly anticipate something special.
Unconfirmed
Words by Sami Weisband
In November 2020, RÜFÜS DU SOL announced that they were readying their fourth studio album for release, assuring fans in a tweet that they were "working on it every day." Beyond bestowing their Live from Joshua Tree film in early March, the trio spent the majority of 2020 in the studio—and fans couldn't be more excited. After signing an international deal with the largest neighboring rights agents in the world, Kobalt Music Group, the Australian masterminds have given streamers yet another reason to look toward the new year with starry eyes. Though RÜFÜS DU SOL did not formally specify 2021 as the year that would bear witness to their fourth LP, we have reasonable grounds to assume that it will likely land sometime in this upcoming 12-month span.
Confirmed, date pending
Words by Rachel Narozniak
The smoke-tinged and velvet-textured noir aesthetic that has lent inimitability to ZHU's style since the release of 2016's Generationwhy will spill forth on a studio album slated for 2021, the producer confirmed on January 2. Though anonymous to us in name at this present moment, the follow-up to ZHU's sophomore LP, Ringos Desert (2018), won't exactly signal the return from a hiatus of any sort. Rather, the impending LP will arrive as an impassioned extension of ZHU's stamina-illustrating 2020 activity.
After a handful of high-profile remixes and a slew of singles that attracted attention from just about every corner of the electronic context over the past year, ZHU isn't hopping back in the driver's seat—he's been in it, and his foot remains firmly planted on the gas. No formal release date for the project has been specified nor further details revealed, but more is assuredly to come and soon, at that.
Unconfirmed
Words by Ross Goldenberg
The two-year anniversary of Alesso's PROGRESSO VOLUME 1 mixtape is approaching, and it seems like the follow-up could be in order much sooner rather than later. Alesso had hinted to Dancing Astronaut in the summer of 2019 that the series' second volume was happening, although no other concrete information or updates have been provided in the time since. If the mixtape's sophomore edition falls similarly in line with its predecessor, which comprised three tracks, Alesso's ID trifecta from his Ultra Taiwan performance, including "Somebody Like You," could make up the next PROGRESSO tracklist. Alesso had recently alluded to his excitement for the music he has scheduled for the new year, so only time will tell in the forthcoming weeks if that hinted towards another PROGRESSO mixtape or something else.
Unconfirmed
Words by Ross Goldenberg
Ascend celebrated its one-year anniversary in August 2019, and Illenium has squandered zero time piecing together the confirmed body of work that he alluded to being the first to fall beyond the Ashes, Awake, and Ascend album trilogy. Currently preceded by three potential album singles, "Nightlight," "Paper Thin" with Tom DeLonge, and "Hearts On Fire" with Dabin and Lights, based solely on their collective Spotify grouping, Illenium's fourth album appears to be trending in his most forward-thinking and exploratory direction yet. While an official date, title, tracklist, and any other details are still wrapped up at the time of writing, it seems as if Illenium is preparing for its release in the not-so-distant future, especially considering the fact that he had joined the 12Tone Music roster just a few months prior to the new year.
Unconfirmed
Words by Austria Masim
In August, KSHMR announced his Dreamz alias, debuting a pair of productions with vocalists Nevve and KARRA, who featured on the respective singles "Casual," and "Anywhere You Wanna Go." The new moniker was immediately shown to step away from KSHMR's customary sound, with the introductory releases showcasing a mix of harmonious vocal arrangements and downtempo house grooves.
This, of course, is the not the first time that the producer has experimented with different genres. He first rose to fame through his involvement in The Cataracs, and continued his name-making campaign through the duo's electro-pop crossovers such as "Bass Down Low," and "Like A G6." Dreamz is an evolved representation of KSHMR's production versatilities, and the alias' upcoming material will expectedly show that his venture into new territory will be nothing short of quality. Though KSHMR plans to color 2021 with the release of his primary project's debut LP, the thought that Dreamz's continuation into the new year could also yield an album isn't outside the realm of possibility.
Unconfirmed
Words by Rachel Narozniak
In a December 2019 tweet, Zedd confirmed that his third studio outing, informally christened "Z3" among fans, would land in 2020. One full calendar turn later, and we now know that the follow-up to 2015's True Colors was put on "standby."
"I decided to push back the album to when things are more back to normal. I really wanted it to come out this year but I put the album on standby because during quarantine I just didn't feel the inspiration to make this the best album possible," Zedd wrote in a November 18 Reddit AMA. Though the "Inside Out" producer did not disclose a target release date for what will presumably be an Album of the Year frontrunner no matter the year that it arrives, Zedd divulged that he'd not only "started on" the album, but also had "some amazing songs close to finished already." These disclosures alone provide enough reason to speculate that 2021 could conclude the five-year gap in between Zedd's sophomore long-form submission and the now nearly mythical Z3.
It's worth noting that in the same Reddit AMA, Zedd additionally stated that he'd "recently talked" to Porter Robinson "about getting together and working on some music." It's not far-fetched to think that Z3 could carry a Robinson assist; the Shelter album maker notably holds a writing credit on "Clarity," and fans of each producer have clamored for further collaboration, meaning that Zedd and Robinson streamers just might get everything they've wanted in 2021.
Unconfirmed
Words by Rachel Narozniak
On February 24, 2020, The Chainsmokers informed followers that they would "be taking some time to create [their] next chapter in music" and largely "taking a break from social media" to do just that. The "next time you see our faces on here will be when TCS4 is ready…time for album mode," Alex Pall and Drew Taggart wrote in an Instagram post. They more or less kept this promise in 2020, surfacing only a select few times, most notably to score Words on Bathroom Walls. With nearly one full year of their social media respite in the rearview, The Chainsmokers can be expected to provide some updates on the status of "TCS4" this year, if they don't release the project in full altogether.
Unconfirmed
Words by Rachel Narozniak
A steady stream of singles have kept Adventure Club's following, well, adventuring in the time that's succeeded the duo's 2016 debut, Red // Blue. Fortunately for fans, in 2020, these weren't just standalone one-offs—they were album singles. During their set at April 2020's Digital Mirage festival, Adventure Club confirmed that their sophomore album would arrive by summer's end and on April 6, 2020, previewed the LP's first single, "Rebellious" featuring Yuna. Though the project did not pull up to streaming platforms by summer or 2020's close, for that matter, its pending status seems only to signal a possible 2020 drop.
?
Words by David Klemow
Fans have been waiting on Skrillex's second full-length since about 15 minutes after Recess landed. Something about the inextricable tie between Sonny Moore's meteoric rise and dance music's rapid ascension to popularity in the 2010's, the raw, fresh nature of his sound at the time, and increasingly restless release schedules left fans wanting more right from the jump. Skrillex's rookie showing was a gold mine of futuristic dance sounds that helped inform the remainder of the decade in dance music. So to assume his sophomore studio album would be a second lightning strike is a fair expectation. And while aforementioned fans have been chomping at the bit since the moment they digested Recess, it is also fair to note that the album turns seven this year, and craving a follow-up isn't exactly out of line. That said, 2020 was likely supposed to be the year we got new Skrillex projects—he's confirmed the existence of multiple albums in the works numerous times. While COVID-19 may have derailed those plans, 2021 seems like the year we see at least one longer project from Skrillex…and good things come to those who wait.
¯_(ツ)_/¯
Words by Ross Goldenberg
We all know there's a less than zero percent chance of a Swedish House Mafia album—or maybe any music at all for that matter—in 2021, but we thought it would still be amusing to speculate what could be, on the off chance that the triumvirate proves us wrong. The Swedes have six reunion IDs locked away in the vault right now: the two IDs premiered during their Ultra 2018 reformation, "Underneath It All" with Mike Posner and "It Gets Better" from their Stockholm tour opening, and "Frankenstein" with A$AP Rocky from Ultra Europe.
Although Swedish House Mafia have virtually been silent in the time since their reunion tour's finale in September 2019—minus Axwell's assistance to Lady Gaga's Chromatica and the trio's support of Black Lives Matter in June 2020—it remains to be seen if the COVID-19 pandemic actually prevented them from continuing their new-age campaign and releasing their first bit of music since the now eight-year-old "Don't You Worry Child" with John Martin.
Categories: Features, News