Able Grey Releases Melodic Drum N Bass Track "Out Of My Mind"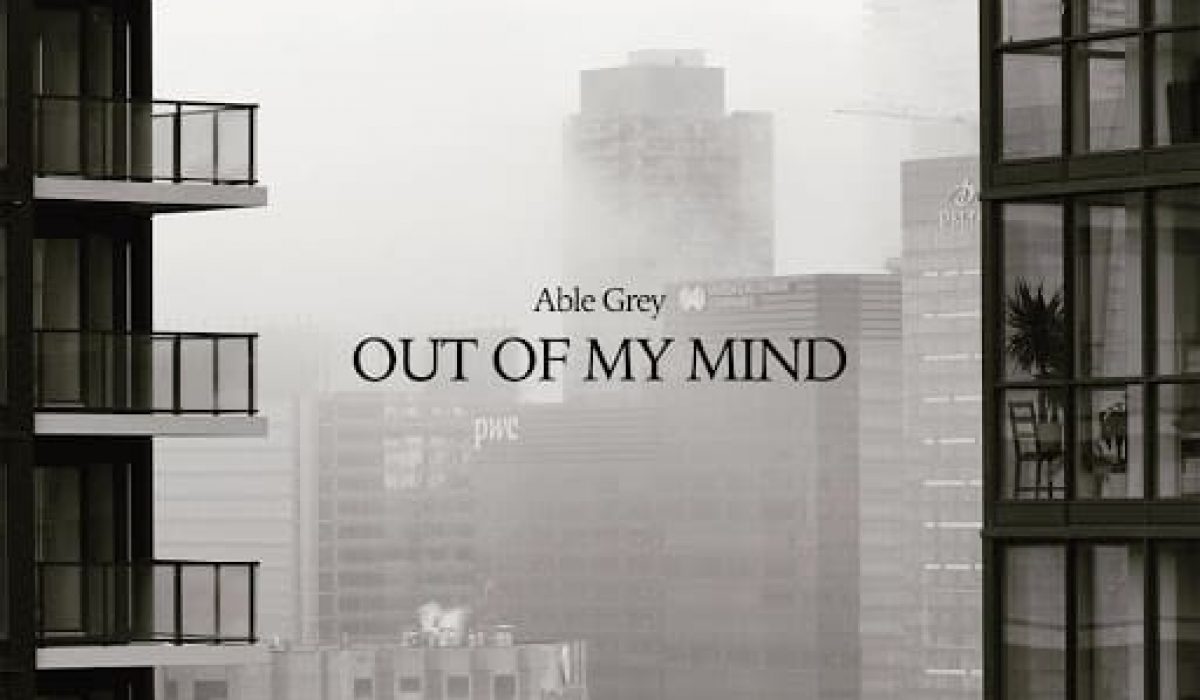 Future bass and drum and bass drops both have epic, confidence-invoking aura's embedded that allow the listener's worries to temporarily melt away and get caught up in the moment.  As DNB and future bass  take a mixed approach on this one, "Out Of My Mind," combines the best of both sonic energies onto one great vocal track. The single has many organic elements all playing off each other, the simple-yet-effective 4 chord origin, in the synths, provides a great predictable pop texture that works off of the EDM aspects harmoniously.
Out Of My Mind," follows up "Not The One For Me", released weeks earlier. That work came complete with remixes to expand the vibe of the original laid down and a healthy stream count is still permeating the single, Able Grey finds his path more and  more within the complex landscape of the digital age.
"I made this track, as well as my other recent releases, well before quarantine even took place. Probably close to 2 years now.  My goal was to combine genres that I loved together; melodic/future bass and dnb.  Now everywhere I look everyone is on the dnb train so what better time to release it than now?  Welcome to 'melodic festival drum and bass''"
Bio

Rising Producer and DJ from Chicago, Able Grey, blends indie dance electronica, melodic bass, future bass, and mid-tempo to offer a unique but familiar sound. His live sets blend multiple genres of music while still collectively boosting his style in a way you wouldn't expect. Having created dozens of unofficial and unreleased edits, bootlegs, mashups, and remixes, Able Grey truly gives a unique show; incorporating midi controllers, a drum pad, and a Push to control Ableton Live while also integrating CDJs or a controller.
Recently becoming an independent artist, Able Grey is now sitting on a lot of unreleased material and isn't slowing down. With tracks nearing 100K streams on Spotify and gaining support from EDM titans KSHMR, Nicky Romero and Showtek as well as Brooks, Klingande, Disco Fries, CloudKid, Kennedy Jones and even making it on the playlist of popular animated television series Adventure Time, he is an artist to pay attention to.