CamelPhat disperse long-awaited album, 'Spiritual Milk'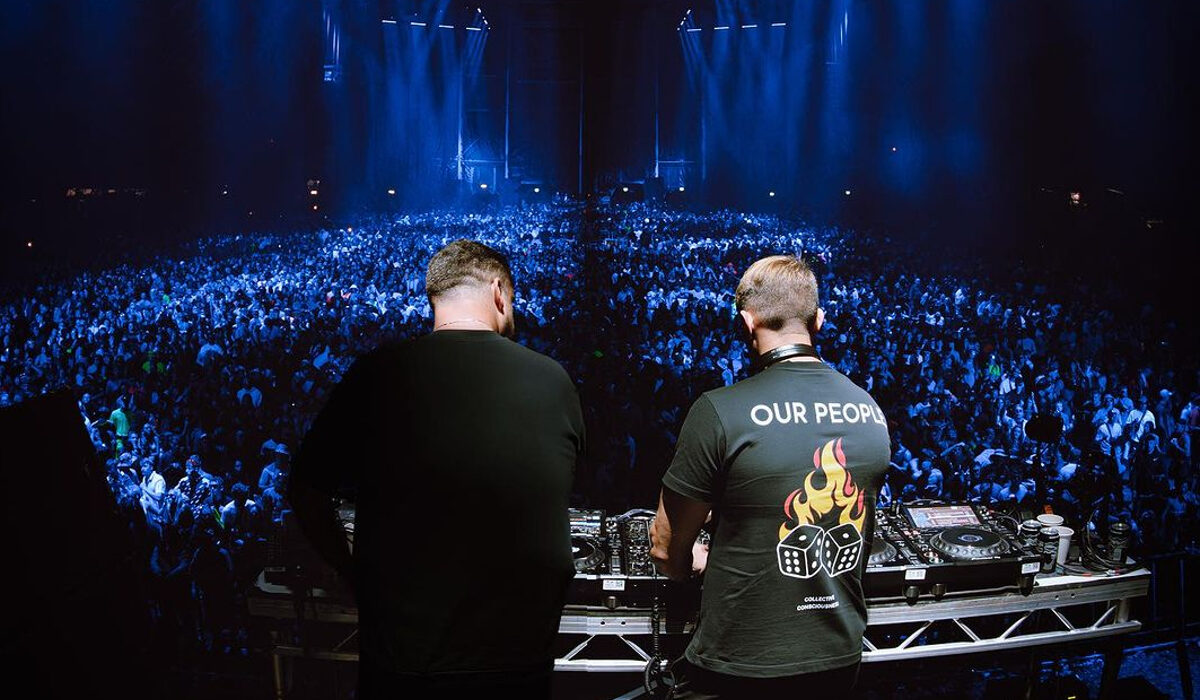 by: Alex Lambeau

Sep 16, 2023

More than a year in the making, CamelPhat has at last delivered their highly-anticipated studio album, Spiritual Milk. Served as a follow up to the critically acclaimed Dark Matter LP back in 2020, Spiritual Milk takes upon a brand new direction for the British duo. Spanning 16 tracks in length, Spiritual Milk serves a a powerful statement to the dance music community–they are more than "Breathe", "Panic Room", and "Cola"–Spiritual Milk paves the next wave of CamelPhat hits.
After years of producing records that fall under progressive, tech, and deep house, Spiritual Milk takes a piece of each style and assembles a masterful track list of genre-bending sounds. With their Pacha Ibiza residency theme closely resembling the album artwork, CamelPhat's extended summer sets have shown the duo's range across the spectrum of music. From spinning afro-house to melodic techno, the duo have captivated Ibiza tourists and residents for one of the most successful residencies of the 2023 season.
Speaking on the album, CamelPhat explains that Spiritual Milk "has definitely come from the heart and feels honest both as writers and musicians. We've had fun with it, we've made music less with the dance floor in mind and more with our emotions." Even though many of the album tracks will fit their club-style sets, the project was created with intentions to first provide a great listening experience. Self-described as a "listening album, taking your mind away from everyday life", Spiritual Milk is an expressive journey throughout the duo's artistic catalog.
Released via When Stars Align, the ground-breaking LP has clearly established CamelPhat at the top of their game. Previously released tracks including "Hope" with Max Milner, "The Sign" with Anyma, and "Higher" with London Grammer have helped build hype behind the full length drop. Now released as special album edits, "The Sign" (Spiritual Milk edit) has been used as CamelPhat's opening track at Ultra Miami–while "Higher" (Spiritual Milk edit) premiered as the duo's opening track at Coachella. Presented with 13 new songs, "Many Times" with Mathame and Frynn and "Colosuss" with Kölsch have been two eagerly awaited IDs that have finally come to life. Fitting under the melodic techno style, both tracks are weapons for their festival performances breathing fresh beats into the crowd. Arguably the highlight of the album is the Ali Love collaboration, "Compute". Kept under wraps until the album release, "Compute" samples Kraftwerk's "Compute Love" and has been touched up with energy filled four-on-the-floor kick drums.
In total, CamelPhat's Spiritual Milk is a diverse body of work that needs to be listened to on repeat to fully appreciate. With unique vocal anthems and a fresh take on a classic, it's easy to see why many believe Spiritual Milk is on its way to CamelPhat's second Grammy nomination. As they have said themselves "take the trip & enjoy the ride."
Featured image: Anthony Mooney
Categories: Music