Dzeko dishes out unremitting heat in exclusive mix for Dancing Astronaut [Q&A]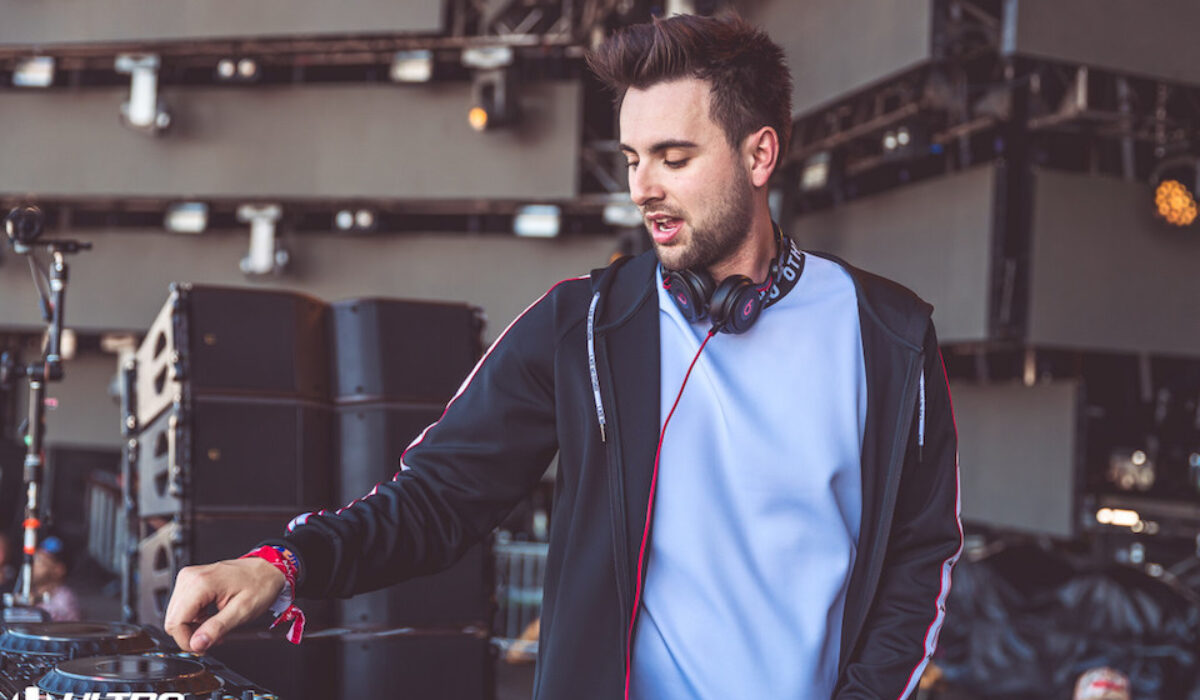 by: Rachel Narozniak

Oct 19, 2020

As ongoing COVID-19 health concerns continue to limit the live event circuit, Dancing Astronaut is delivering the answer to the question, "what's the next best thing to catching Dzeko live?" That is, of course, a brand new mix from the Canadian tastemaker, crafted exclusively for Dancing Astronaut.
An esteemed electronic tastemaker who built a large part of his early pedigree under the Dzeko & Torres banner, Dzeko takes over Dancing Astronaut's SoundCloud for one hour, delving into "golden age" classics and newer electronic staples and dance-pop hybrids alike. Pop-inflected house permeates the mix while intermittent doses of mashups add dance-worthy punctuation. Earth, Wind & Fire's "September" and FISHER's "Losing It" represent just one of the ear catching collisions that command attention on the Dancing Astronaut exclusive.
Dzkeo's mix trails his March remix of Jessie Reyez's "LOVE IN THE DARK," and most recently, his Keith Urban feature, "Both Still Young," released in June. Listeners who first became acquainted with Dzeko's name prior to the start of his solo career in 2016 will find his mixing acumen ever adept four years later on an output that, true to Dzeko's aim, translates the energy of the live show arena into a re-creation that easily lends itself to replays. Preview the mix with Dancing Astronaut's Q&A with Dzeko below.
---
Can you bring us into your headspace when you were crafting the mix. What sort of vibe were you striving for when putting it together?
Dzeko: "I would say my head space while making this mix, especially with what's been going on in the world, was focused on all the fun times traveling and the crazy festivals I performed [at]. I was aiming to create mixes with those energetic vibes."
Can streamers expect to encounter any surprise IDs in the mix?
Dzeko: "I'll leave it to the element of surprise."
You've released one new original and one remix this year. What else have you been working on?
Dzeko: "I've been using this extra time on my hands to work on a ton of new music. I am also focusing on collaborations with artists who aren't in dance music. I'm looking to release something soon."
Has COVID-19 affected the above at all?
Dzeko: "ABSOLUTELY, but I've still been using the time to hit the studio. I'm trying to work on new ideas, businesses, and stay focused for when things get back to normal."
Thinking about your breakout as a solo artist in 2016, how has your sound changed in recent years? 
Dzeko: "My sound has definitely changed over the years, especially after working on 'Jackie Chan.' I've learned to explore working with artists from different genres to create new sounds."
Featured image: Rukes
Categories: Features