Julian Jordan Talks New Producer Pack, Making Music, and Surviving Quarantine [Interview]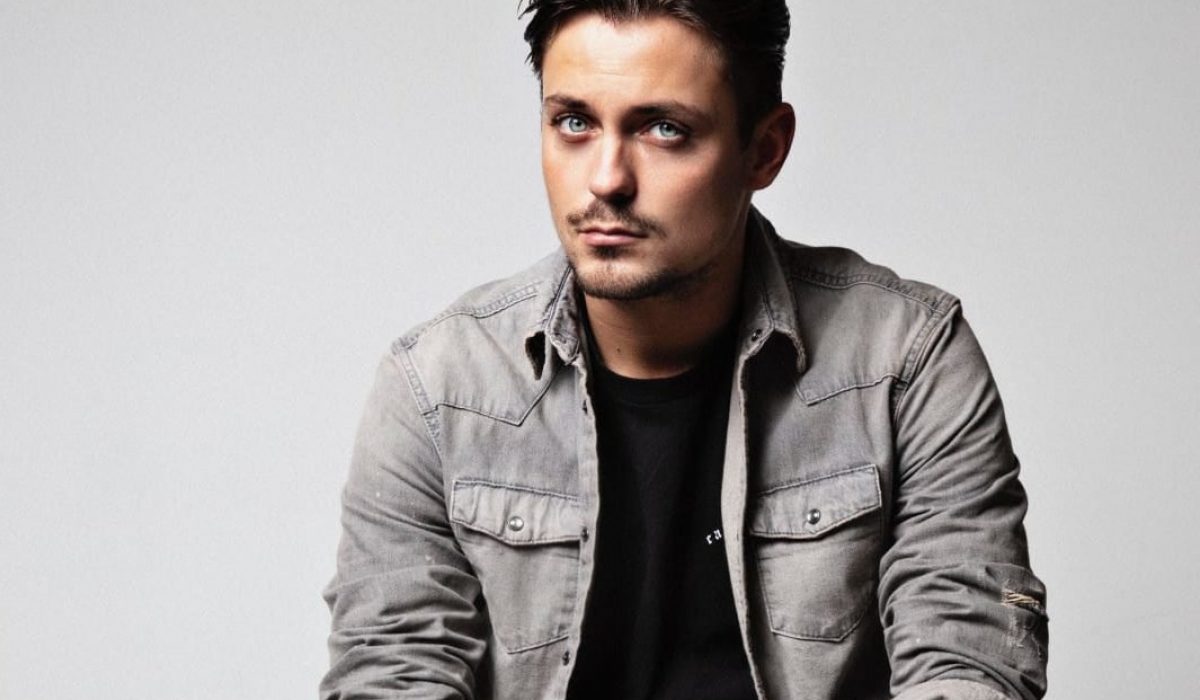 We sometimes forget in music that a lot of artists follow a career arc. There's always going to be artists who storm up the charts with a monster hit, but for the most part, the industry is made up of people who have put in the time and the work to develop their craft. Julian Jordan certainly fits that category. He first burst onto the scene way back in 2012 along with his friend, an up and coming Martin Garrix, on "BFAM" (Go back and watch the video, it's wild, they're literally children).
Since then, Julian has become a prolific producer, with a bevy of releases on Spinnin', Doorn and Revealed. Since Martin Garrix founded his STMPD label, Julian has become one of Garrix's go-to's. If Martin is playing new music in a live set, there's a good chance that a Julian Jordan track is in there. Now in 2020, Julian has been putting a focus on creating his own sound, and it shows with standout tracks this year like "Nobody Knows", "Love You Better" and "Badboy."
Now Julian has teamed up with STMPD to drop an exclusive producer pack, featuring the samples and project files for "Badboy" as well as a full Masterclass from Julian himself. We got the chance to sit down and have a little chat with Julian about the sample pack, what's inspired him this year, and what he's been doing while shows have been suspended worldwide.
Hey Julian, thanks for taking the time to chat with us. Tell us what you've been up to in 2020? Obviously the world is a lot different and there have been no shows, what have you been doing with all your free time?
"Yeah, exactly, the world's a lot different right now from when I was touring. What I've been using this partial lockdown for is just to be in the studio as much as possible and just keep going. I think I've really built a fanbase these past years that's really dedicated. I'm very happy about that. I've built my own signature sound. That's one of the keys I had last year, to really build my own sound. Right now I'm still doing that, I'm still working in the studio, almost daily, and trying to get my sound out there as much as possible. And, still whenever people can go out, I want to give them the party music they need to keep going."
Let's get right to it, you just released your first producer pack. Tell us how you and STMPD developed the idea? What's inside it and how can it help out aspiring producers?
"Yeah, it's one of my passions to help out aspiring producers and teach them. So, the main thing was I wanted to work on a way to show producers how I work, and I've wanted to do that for a long time. I've got a lot of comments on my Instagram saying like you should do a masterclass on producing music and show how you work. I've always wanted to do that in the best way possible, you know. In the most quality way, in the most complete way possible. So, we thought the best way to do that was with the sample pack. That includes the project file, that includes a big masterclass where I'm working in that project file. So, that's inside the sample pack, just explaining how I work, my creative process, how I think about producing music. I'm giving everything away and trying to show aspiring producers how to produce music, and what they have to do and what they have to let go of in their heads to make the best track."
Tell us about the music you've released this year? I feel like you've dabbled in a lot of styles, going from more house-y style to full on festival bangers. Tell us a little about your creative process and what's inspired you this year?
"I'm always inspired by the weirdest things, I can walk outside and I get inspired. I can listen to other music and still get inspired. I can hang out with friends, it's like the most random moments give me inspiration. There's not a really a way to go when it comes to the creative process, there's not a secret formula I'm using. I can start with a beat, I can start with melody, I can make a track in three minutes, but I can also make a track in weeks-time. Another secret formula I'm using, the thing that gives me the most inspiration is just to let go of everything, just really take your time, take some rest, and the inspiration will come itself. It will come up in your head in the most random moments. But, whenever that inspiration comes, take advantage of it and start working, then the most crazy tracks will come out."
What have you missed the most about touring and shows?
"I think the energy it gives me, connecting with the crowd is the thing I really miss. Playing out a track, myself, that I just produced and playing it out live, for me, it's such an important part of the creative process. You can really see what your new creation, what kind of effect it has on the crowd. I really feed off that energy it gives me, it's kind of a fuel, and it's empty right now because I can't really play shows. So, for me it's so important to have that element and right now it's not there. So, I have to find it in other ways, like trying to imagine a crowd when I'm streaming."
Yeah, when you do the live streams, how is it different and what's the feeling like? You're playing the tracks and you look around and it's just a green screen or you're in your room.
"So, it's kind of awkward, because you feel like there's a crowd there. The last one I did was actually pretty big (Insomniac), and the guys told me like, hey, you have to play and you really have to imagine, because there are 10,000 people watching this right now."
How have you managed to stay connected with the fans without shows?
"I'm trying to do that as much as possible with social media. I think that was always one of my stronger points. I always try to put out everything and invest everything in marketing, stuff like that. I've done that and really built the fanbase by doing that. But, it's hard because there's no content. So, like the live streams, the sample pack also is a nice way to stay in contact with fans. I also started my own series "It's Julian Jordan!" on YouTube. I'm using this time to shoot new episodes, even though it's hard to shoot. So that's what I've been doing when I'm free or when I'm at home."
What's been a silver lining of quarantine? Have you picked up any hobbies or have any binge watch recommendations?
"I was actually looking for that, I was on my couch last night, and I've watched so many series already, I was like, okay, what do I have to watch? But, I've been using this time to work on my health, doing sports a lot, I think it's very important for me to stay in shape. Especially when you're not touring, because normally you burn a lot of calories on stage. So I try to do that everyday and stay healthy so that way when I go back on tour, I won't seem like I've been on the couch. But, I did enjoy some great series, I recently watched 'The Boys', that was amazing."
What can fans look forward to from you the rest of the year and into 2021?
"Well, I think they're pretty lucky. I try to stay positive in every way, whenever there's negative stuff happening, I always try to find the positive side of everything. So from this COVD-19 situation, I'm in the studio a lot, so there's a lot of music coming out, so that's a positive thing. I've been working so much on music, that there's a crazy amount coming out. I had enough time to master everything in the best way. So, I hope fans will be very happy and looking forward to me doing that. So they can expect a lot of music, but also some creative ideas I've been doing. They will see that I'm not sitting still and waiting until this is over."
Any other words for the fans?
"I just want to say thanks everyone, all the fans, for supporting me and always staying with me. I hope to see everyone in a club or at a festival very soon. That's one of the wishes for me in 2021."