New Artist Spotlight: 1st Base Runner Is the New Electro Shoegaze Sound 'All Thoughts' Will Turn To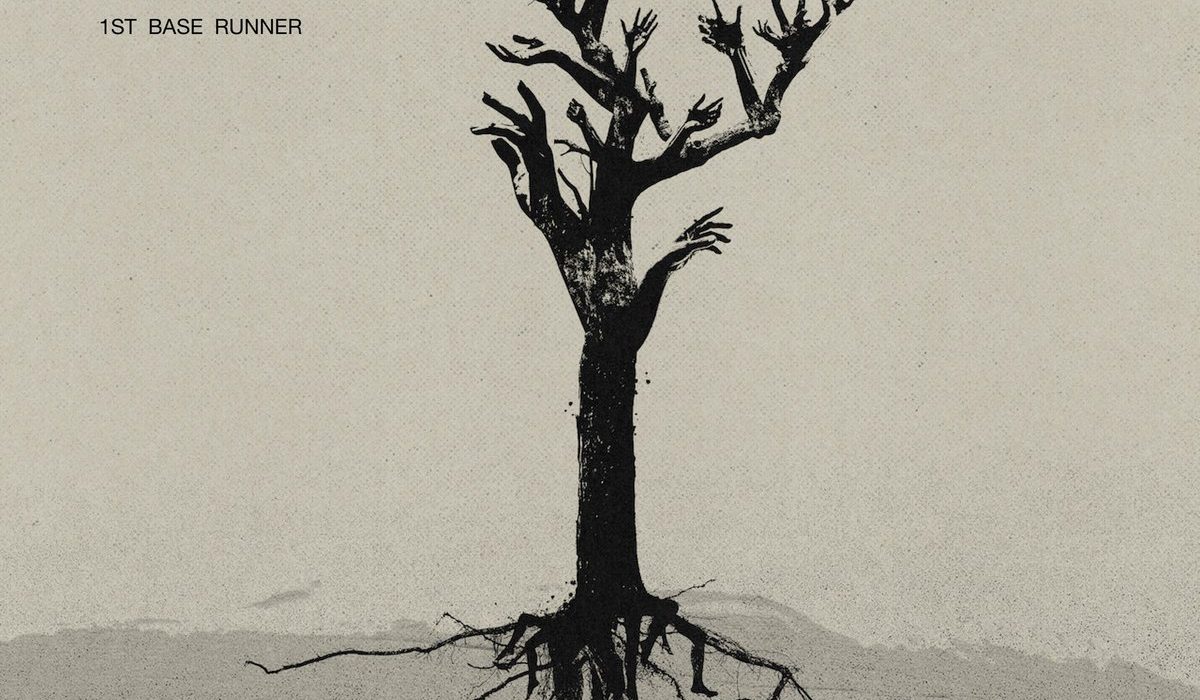 1st Base Runner is a new project from Austin-based artist Tim Husmann that only has two singles out so far in anticipation of his forthcoming album, Seven Years of Silence, but we can tell you already it's going to be good. The "astral gothic" vibes of the electronic/dreampop/shoegaze rock hybrid tracks "All Thoughts" and "A Hymn" (IDLES cover) are instantly recognizable for their quality, passion and heart-rending honesty.
With no real new dream pop frontrunner laying claim to the last few years, an sound like 1st Base Runner's was desperately needed by the shoegazers among us, especially the younger ones. Husmann seems to agree there was a need for this music to be out there.
It was something that had to be made. I had tried to suppress the concepts and ideas explored in the 8 tracks for several years. It is my willingness to be vulnerable and laid bare before others in an attempt to glimpse some fundamental truths about what it means to be here and to be present. It is an exploration of expectations and shortcomings and how they in turn will make us all the more uniquely human. No one gets out with clean hands, not on this ride, and not in this lifetime.
Vulnerability is absolutely right when looking at these first two tracks. "All Thoughts" is an absolute gut-punch of a track, with a painful, echoey guitar that sounds like the most delicious late 80s indie post punk and shoegaze. The gravely, Tom Waits-like voice with its complimentary minor keys and simple yet highly personal lyrics will send shivers down even the most steely goth spine. The electronic end of this track is also reminiscent of 80s and 90s dream pop a'la Joy Division, Dead Can Dance or New Order,  with little video vintage video game nods here and there, but it's got a more modern, ravey vibe as well. The result is exactly the niche that needs filling in GenZ rock/EDM crossover music and the quality of production gives 1st Base Runner a real shot at doing just that.
"Hymn" is a cover Husmann just posted on Bandcamp and his YouTube page of the original track by IDLES. It's unclear whether this cover will be on the upcoming album, but he brings the same openness and painful, beautiful vulnerability to his version of the already very emotive post punk anthem. The stripped-down, piano-accompanied version makes "A Hymn" even more post punk somehow. Nick Cave would be proud.
We here at Your EDM don't often come out and say "follow this artist" (we fancy ourselves too cool), but seriously, follow this artist. The raw, emotional nature of 1st Base Runner's first two tracks and, more than likely, the subsequent  Seven Years of Silence reaches an emotional itch in the current times that we've all been desperate to scratch. The beautiful heart-stomping that only good shoegaze or dream pop can give us is exactly what is called for as we all collectively heal from the isolation of 2020.
"All Thoughts" and "A Hymn" (cover) are both out now and can be streamed on Bandcamp. "All Thoughts" can also be streamed on Spotify. Check out 1st Base Runner's YouTube page for hopefully more new videos leading up to the release of Seven Years of Silence.