New Artist Spotlight: Da'Vinci Sprinkles Experimental Tones Like 'Stardust' on Hip Hop Beats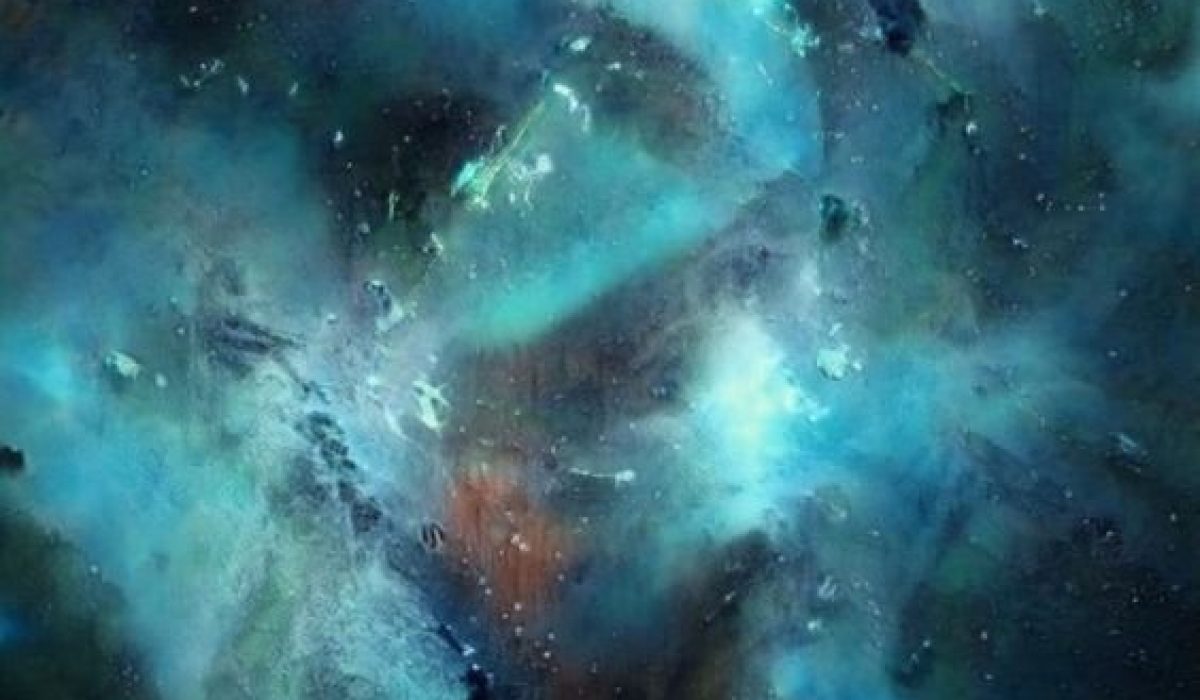 You've got to love a producer who gives off the air of truly loving playing around with beats and composition, especially when it comes to hip hop. Those pockets along the genre's timeline where experimentation in production has really been pushed have produced some truly great names as well as some of the best beats. The Neptunes are probably the most recognizable, with Pharrell Williams still a major player in the popular music scene. On the most low-key tip, pretty much nothing that's going on in the 87-130 BPM spectrum would have been possible without Hudson Mohawke.
These are just two examples among hundreds of innovative producers, quietly making trap and hip hop beats while rappers and pop artists flock to work with bigger name EDM producers. With the pop and underground hip hop worlds ever merge again like they did in the late 90s and early 00s? It's anyone's guess but it's not for a lack of talent on the underground side.
Brooklyn-based producer Da'Vinci is one of those underground, experimental producers whose beats are smart, soulful and quality enough to go pop and in fact, many of his beat have been worked into hip hop tracks by other artists, though he's not naming names. Such is the life of a hip hop producer nowadays, but this producer seems to take it all in stride. He's more interested in what his small but fervent pack of direct fans think.
The inspiration for my music comes from the few genuine fans that I have.  Although my music is very experimental, the fact that total strangers reach out to me to say they love what I do is enough to push me to create more.  
And Da'Vinci certainly is creating more and more since he began releasing just shy of two years ago. He's already got two albums out with enough tracks each to make them doubles. His newest EP called Stardust dropped late last year. Stylistically a combination of funk, ambient sound design and classic hip hop, the EP is pensive and expansive, with vocal hooks strewn throughout and even the odd guitar here and there. Each track seems ready-made for a pop or rap artist to add to it but but they all also are great as stand alone, Hudson Mohawke-style instrumental pieces.
With a celestial theme like its predecessors Chimera and Nephilim, Stardust seems to be a continuation of Da'Vinci's first two albums. Tracks with star and space names are peppered throughout all three works and it's clear the artist wants listeners to catch the ethereal, ambient vibes. Done on or around vintage funk and hip hop sounds, this takes no small amount of skill, after all, and it seems to be clearly where his heart lies: where lofi and ambient merge, where music production catches divine inspiration. The track that most obviously captures this on Stardust is "Skyhai," with its high-register vocal work and sort of  celestial orby-sounding synths but really all the tracks have that feeling; it's likely every fan will have a different favorite.
That celestial synths-meets-analog lofi style is probably what makes Da'Vinci categorize himself as "experimental" but really these tracks on Stardust and beyond could be inserted into any popular hip hop track, literally without missing a beat. Da'Vinci is definitely one to watch, and in the meantime fans already have two albums and an EPs worth of music to tide them over.
Stardust is out now and can be streamed along with Chimera and Nephilim on Spotify.