Paris Hilton Returns To Dance with Electric Polar Bears for Energy Filled Single "Melting"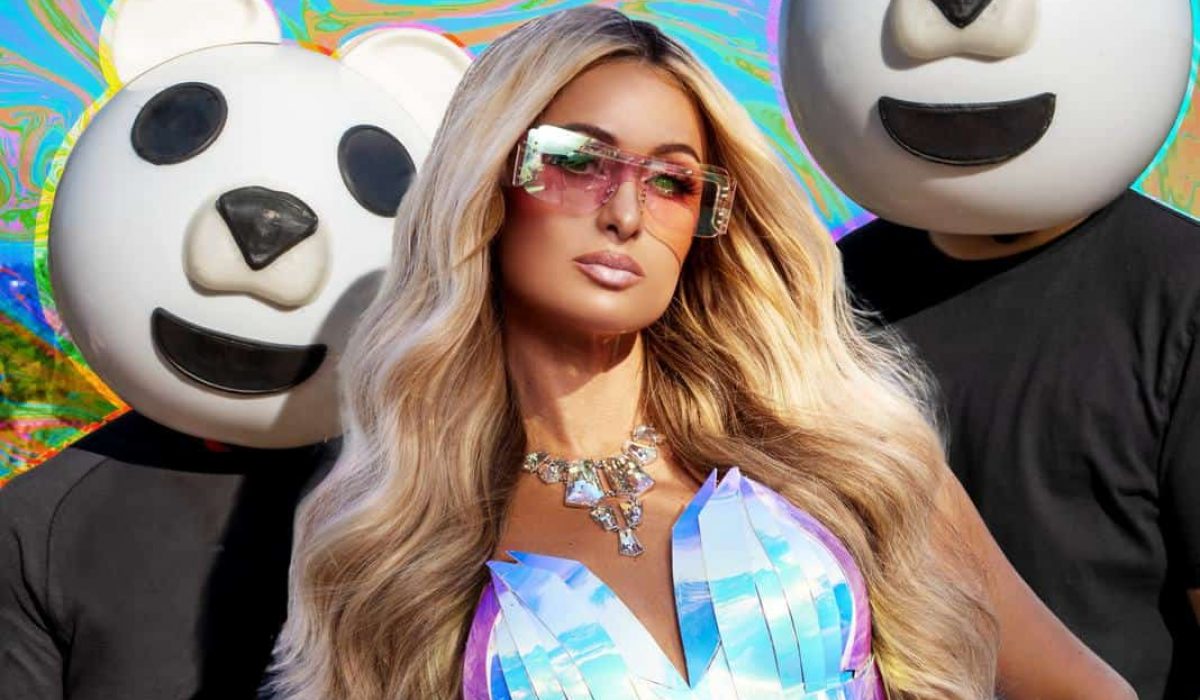 Electric Polar Bears debut their infectious summer ready track  "Melting,"  featuring entrepreneur, DJ, and one of the most influential people in the entertainment, Paris Hilton. "Melting" is the second track to be released by EPB this year, following the successful release of  their single "Back 2 You" ft. Tyler Graves in early February. "Melting" is accompanied by a psychedelic summer themed music video starring Paris Hilton debuting Monday, March 15th. "Melting" marks Paris Hilton's return to Dance music as a featured artist, following her latest single titled "Heartbeat" which The Simple Life star debuted this past Valentine's Day. 
 Electric Polar Bears deliver an utterly infectious earworm acid tech track made for the dance floors. "Melting" is an energizing party anthem complete with hypnotic fun filled beats, catchy pulsating synths and boasts an upbeat positive vibe throughout. Paris' instantly recognizable seductive vocals swiftly take center stage and sets the sultry party tone early on. The listener can hear Paris' tantalizing vocals as the pulsating synths taper, "I'm melting and so are you."  
Electric Polar Bears are unbound by genre and their newest single is a perfect example of just that, showcasing their musical diversity and master production skills. "Melting" is the perfect party track that will have listeners yearning for the summer months and the wild pool parties that follow. While the track is lighthearted in nature, "Melting" also acts as a reminder on the dangers and importance of protecting oneself against heat strokes and heat exhaustion during the unbearably hot summer months.  
About Electric Polar Bears:
Electric Polar Bears aka EPB were born out of the love for throwing an engaging party, whether with his brother or solo, both polar bears know how to get the igloo rocking. From their premier on Groove Cruise LA 2017, US debut at Time Nightclub, Academy LA, touring with Deorro and headlining set on Groove Cruise Cabo 2018 they have proven they know how to bring the energy to a room or pool deck with their bouncy fusion of the progressive EDM Top 40 sound with funky future and tech house. They have also appeared at Decadence Arizona and the socially distanced 2020 Ritual Halloween with Deorro.
Connect to EPB: 
 Website | Spotify | Facebook | Instagram | Soundcloud | Twitter | Youtube| Tik Tok
About Paris Hilton:
One of today's most recognizable entrepreneurs and international influencers, Paris Hilton is a pioneer in reality television and an innovator in social media and celebrity branding. Since starring in "The Simple Life," Hilton has built a global empire as an influencer, DJ, designer, recording artist, philanthropist, host, actress, model and New York Times best-selling author. In 2006, she created Paris Hilton Entertainment, a multi-billion-dollar company consisting of 45 branded stores and 19 product lines, which have surpassed over $4 billion in revenue. In 2001, Variety declared Paris Hilton as a "Billion Dollar Entrepreneur" in recognition of her successful business and global brand, and she has launched 27 fragrances globally and has won numerous accolades including, the 2019 Best Mass Fragrance Award from WWD for her perfume fragrance "Electrify". 
Hilton recently debuted "This Is Paris," her critically acclaimed YouTube Originals documentary on her life, which has garnered nearly 20 million views to date. The documentary follows her success as a businesswoman, but takes an unexpected and highly personal turn as she reveals, for the first time, the abuses she suffered as a teenager at schools in the Troubled Teen Industry.  Since it debuted, Paris has used her voice and dedicated her platform and resources to supporting Breaking Code Silence, the organization created to affect change in the industry, and eradicate the abuse of children in systemically abusive institutions. 
Hilton partnered with iHeartMedia to launch her podcast "This is Paris", and in collaboration with iHeartMedia and newly launched audio company, London Audio, she will produce six additional podcasts for the iHeartRadio Podcast Network over the next three years. In addition, Paris became an investor and board member for Podz, a revolutionary audio news feed made from the best parts of podcasts, bridging the gap between social media and audio.
Connect with Paris Hilton: 
Website | Spotify | Instagram | Twitter | Tik Tok | Facebook | Youtube | Podcast