Your EDM Premiere: Deep Bass Rising Star Forbidden Society to Drop Two Diverse Blasters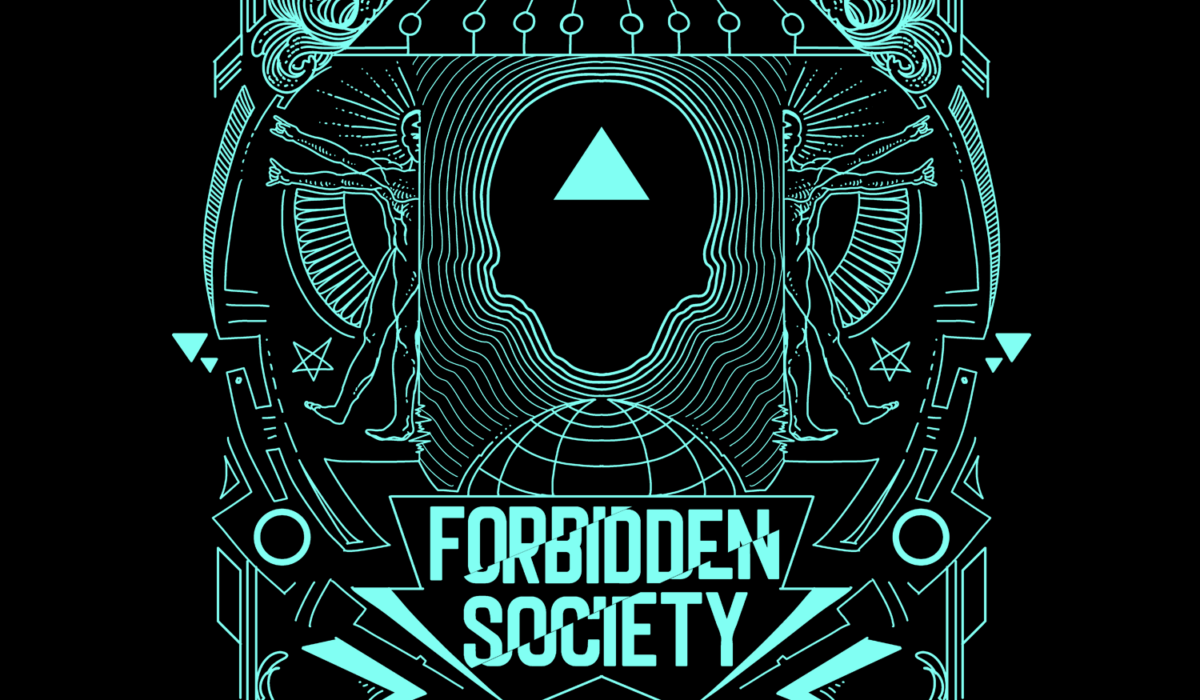 While the landscape in his home country of Czechia (fmly. Czech Republic) is dominated by neurofunk and tekno (a hybrid of gabber hardcore and techno not to be confused with traditional techno), Forbidden Society has carved out a toe hold for his own style of deep bass rollers and unmitigated genre-swapping both at home and abroad. His last LP on his own label on Forbidden Society Recordings Liminal Point and his breakthrough EP on Vision called Subworld bounced back and forth between drum and bass, halftime, techno and dubstep like he was playing double dutch.
Now after another Vision release, a snare-and-sound-design-filled collab track with Audio called "Iris" on the label's Mission 01 compilation, the genre-bending counties for Forbidden Society (FS) with a new dual single due out this Thursday, October 22. The 174 BMP techno (not tekno) track "Hypno" is already streamable ton FS's Soundcloud page while he deigned to premiere "Spectral," another D&B masterpiece here with us at Your EDM.
Another thing that sets FS apart especially from what's popular in neuro and techno right now is that while other artists seem to all collectively have all decided to work on their melodies and higher register synths, only FS and a few others have decided to continue pushing the boundaries of bass and sub bass, sound design and snares. There's lots more fun to be had down in the low registers and these two tracks prove it.
"Hypno," per its beat and speed, is very heavy and moves very quickly. It seems quite minimal, as in the foreground there's really only that blisteringly fast beat and some sub bass synths but there's a lot going on in the background. The sound design therein contains layers and layers of echoey, sine wave deep tones that flow in and out like tidal waves, almost controlling the more forward-presenting bass synth and taking over in the intro and breaks. Even that relentless beat becomes secondary as those waves swell in and one might momentarily forget they're listening to techno.
"Spectral" is more classically drum & bass and was likely so named because there's certainly a broad spectrum of sound involved in it. With a classic, somewhat mellow old school darkstep beat anchoring everything, Forbidden Society once again goes to the depths of sub bass with this track to comprise the foreground synth but the most consistent synth pattern is actually set a bit farther back in terms of loudness. A higher-pitched fraction of the melody carries the track but it's actually an amalgam of sounds at different pitches, creating a multi-layered note that FS then manipulates, fading it in and out and leaving a trail of its echo through almost every part of the track. With all the echoes and other sound design, listening to this track is like entering a cave or actual echo chamber where there's so many sounds bouncing off the walls, the listener starts to hallucinate and think a train is coming, but it always fades out into the distance. Very cool stuff.
Forbidden Society is one of those rare artists who will push boundaries and as he gets his sound out more and more into the wide world, the more it will help widen those boundaries and create a whole new standard of production not just for drum & bass but for all the genres around it. Just like in "Spectral," his sound won't love forever in an echo chamber; at some point, its momentum will be self-perpetuating and creating new sounds all the time.
"Spectral" and "Hypno" drop tomorrow, October 22 on Forbidden Society Recordings. No pre-order/pre-save links at the moment but click here on the day for purchase and stream options. Check out his website as well for all the up-to-date news and merch.