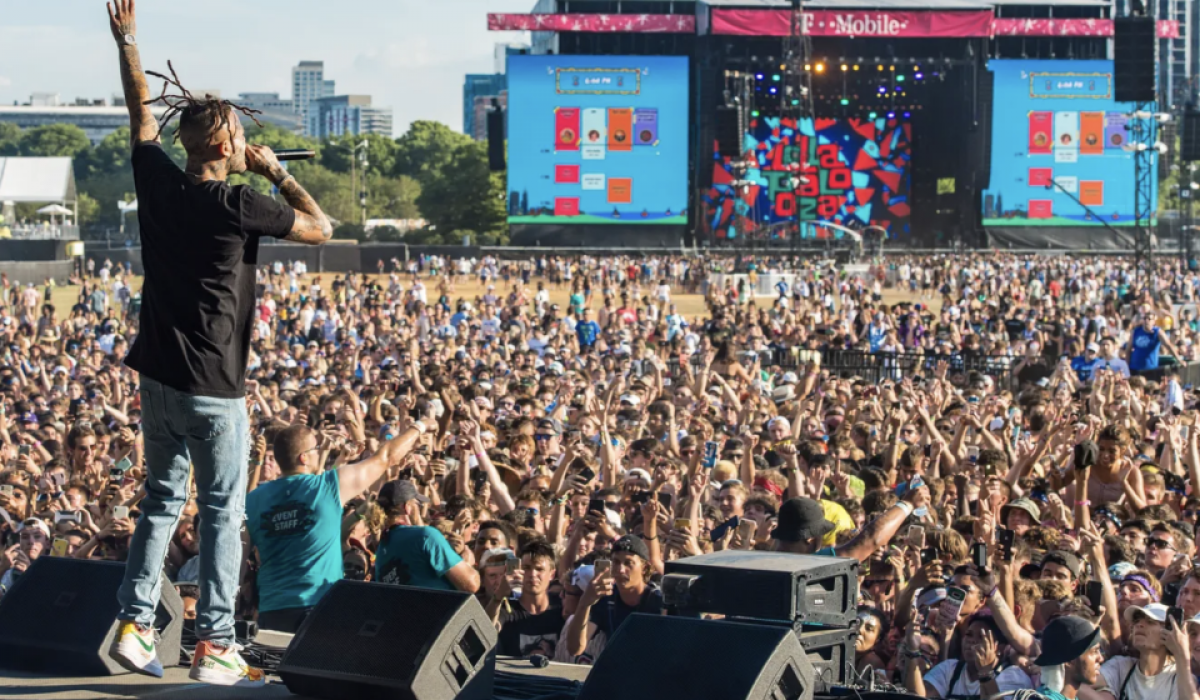 The city of Chicago has given Lollapalooza the green light to host a near-capacity or full-capacity event during the festival's previously scheduled dates of July 29 – August 1. Slated to take place at its usual venue, Grant Park in Chicago, Lollapalooza could proffer a similar lineup to what was initially planned for 2020. Details about the artists to receive the Lolla 2021 tap, however, have yet to be disseminated.
In March of 2021, Lollapalooza founder Perry Farrell hinted at the possibility of the festival moving forward with its 2021 dates. In a video shared to social media immediately after his COVID-19 vaccination, Farrell said he hoped to see fans at Lollapalooza "soon."
Chicago has managed to hand out at least the first dose of the two-dose COVID-19 vaccines to 43% of its population; 27.8% of residents are already fully vaccinated.
In January, Journey guitarist Neal Schon shared that the band would be headlining Lollapalooza in 2021. Meanwhile, Lollapalooza continues to display the 2020 lineup information posted on its website.
The festival's reactivation comes sooner than what Lollapalooza co-founder Marc Geiger had believed back in 2020, when Geiger posited that he thought 2022 would be the soonest opportunity for Lollapalooza and other large-scale events to return. However, with 45% of Americans having received at least their first dose of the COVID-19 vaccine, festivals are charting a steady return.
Via: Variety
Featured Image: Featured image: Amy Harris
The post Chicago permits Lollapalooza to move forward with 'near or full-capacity' festival this summer appeared first on Dancing Astronaut.