Courteeners and The Libertines play rowdy relaunch of Club NME with Ladbrokes Live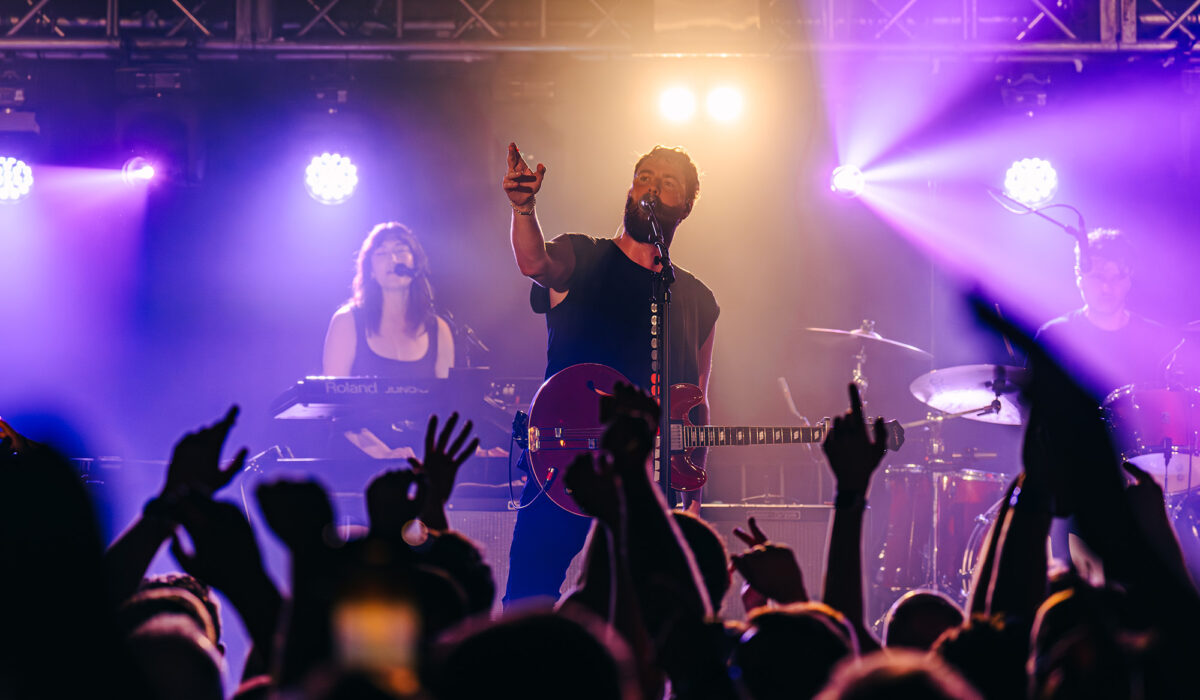 Courteeners played the relaunch of Club NME with Ladbrokes Live this weekend (September 15) in London.
The Manchester band performed a career-spanning greatest hits set at London's EartH, followed by a surprise DJ guest set from The Libertines' Carl Barat and Gary Powell to close the evening alongside DJ Rowena.
Tickets were free to punters who queued around the street to guarantee entry, reintroducing the classic indie disco night that first launched in 2005 and became a staple of the club scene from London to Sao Paulo and beyond.
Taking to the stage for their first London show since March, Courteeners launched into cuts from 2013 album 'Anna' including 'Are You In Love With A Notion?' alongside classic 'St Jude' hits like 'Cavorting' and more.
The band played fan favourite 'Sycophant' from 2010's 'Falcon', a song that frontman Liam Fray admitted he'd not "sung that one for a long time". A rowdy crowd that had travelled from across the country climbed on shoulders for 'The 17th' from 'Mapping The Rendezvous', and 'St Jude's 'Not Nineteen Forever' and 'What Took You So Long?'
The Libertines' Barat and Powell joined for a secret DJ set, which included mash-ups of The Killers and Gorillaz, alongside hits from Beastie Boys and more in a vibrant set.
Speaking to NME prior to the show, Courteeners' Liam Fray commented on their upcoming music. "The new album has more songs than we need, so it's just a case of whittling it down now with some final touches. Hopefully end of year maybe we'll have something."
Stay tuned to NME and ladbrokeslive.co.uk for more coverage from the big night.