Dancing Astronaut and Toolroom Records announce inaugural female-focused #WeAreListening virtual event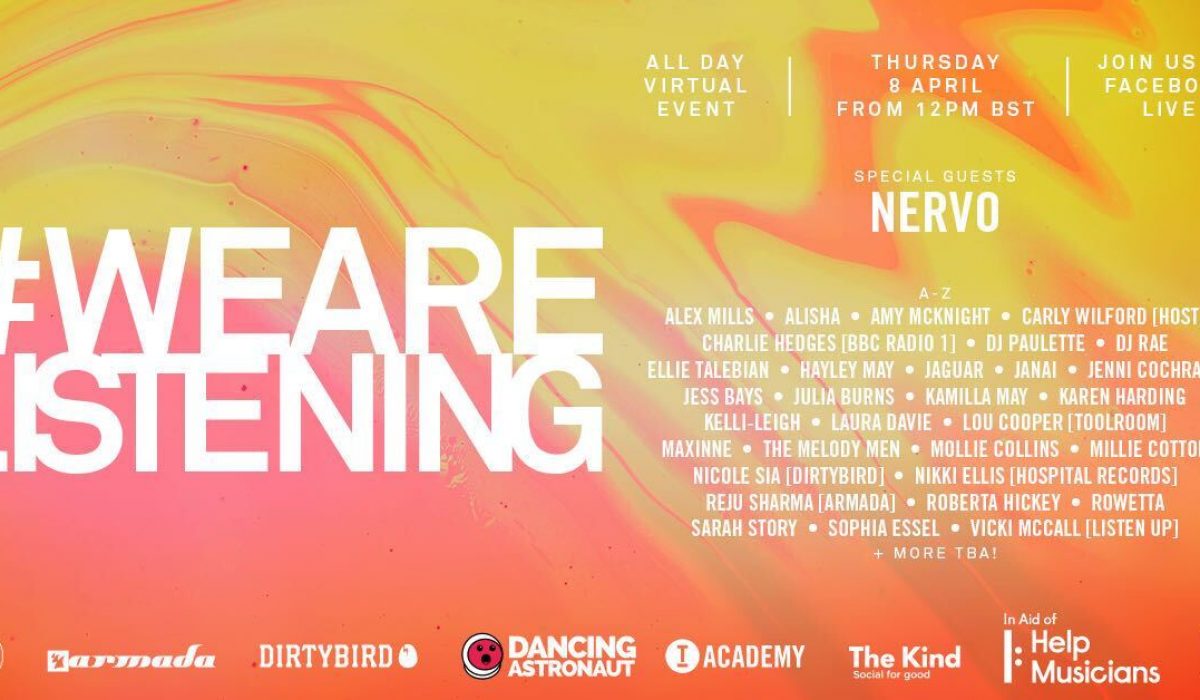 by: Dancing Astronaut Staff

Mar 8, 2021

On March 8, to celebrate International Women's Day 2021, Toolroom Records has announced the inaugural run of #WeAreListening—a virtual event dedicated to the development and growth of female talent in the dance music industry. The single-day online event, taking place on April 8, will feature a broad range of panels and seminars, covering topics such as radio and broadcasting, DJing, production, community and networking, marketing, and mental health and wellness.
Toolroom has enlisted a stellar blend of electronic talent to participate in #WeAreListening, from Mollie Collins, Alex Mills, and DJ Paulette to Jess Bays, JAGUAR, Hayley May, and Sophia Essel. What's more—the label is also hosting NERVO for a special one-hour interview during the event geared towards advice and guidance for budding producers looking to launch their careers. Additionally, brand representatives from Armada, Dirtybird, and Hospital Records will all be participating as well.
A homegrown initiative, Toolroom's #WeAreListening platform launched back in 2018 with the mission of breaking down barriers for females in the dance music space, and to bridge the gap between established record labels and the next generation of up-and-coming female talent. See the full #WeAreListening poster below.
Categories: News