Elements Music & Arts Festival adds GRiZ, TOKiMONSTA, and more to 73-artist 2021 lineup – Dancing Astronaut Elements Music & Arts Festival add GRiZ, TOKiMONSTA, and more to 73-artist lineup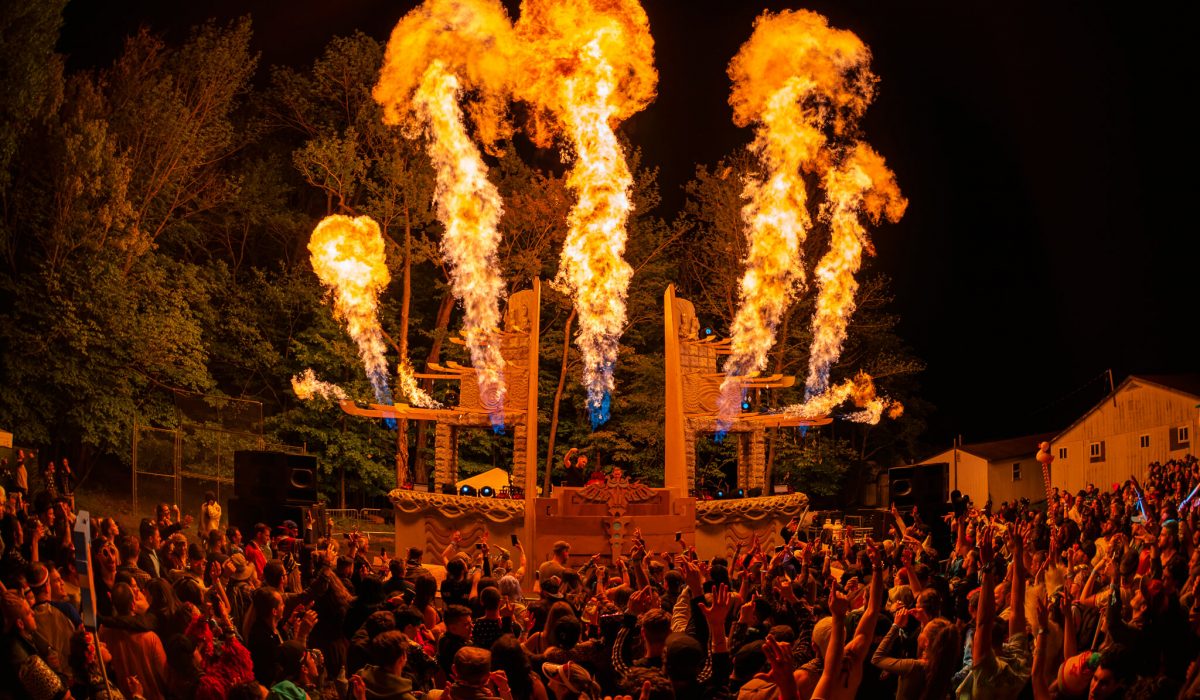 by: Farrell Sweeney

Mar 29, 2021

Elements Music & Arts Festival will convene 73 artists during Labor Day Weekend 2021 (Sep 3 – Sep 6) with what appears to be the most diverse and expansive lineup in festival history to date. Notably, Elements organizers rebooked most of the artists included on the event's 2020 lineup and also added other acts to the 2021 talent roster—such as GRiZ and TOKiMONSTA—due to fan demand. Other artists to be featured at the 2021 installment include Chris Lake, Diplo, Claude VonStroke, Bonobo, Bob Moses, CloZee, Yotto, and Walker & Royce, among many others, all of whom will be spread across four stages.
2021 is the festival's fourth year of activity and follows Elements' three open-air events in 2020, successfully thrown thanks in part to a two-part COVID-19 testing protocol. There were zero reported cases of attendees testing positive for the virus after Elements' summer events. In order to promote attendee safety at the 2021 festival, organizers will require ticket holders to show proof of COVID-19 vaccination or participate in the festival's free two-part COVID-19 testing protocol, which consists of a PCR lab COVID-19 test before the event and an additional rapid test at the gate.  
Elements takes place in lush Northeast Pennsylvania at a picturesque outdoor venue on 150 private acres. Music is only a part of the attractions offered, which also include large-scale art sculptures, interactive performances, a pirate ship, 3D video projection mapping, games, activities, yoga, tribal markets, and more. 
Committed to building a sustainable, leave-no-trace event, the festival focuses on the "elements"—fire, water, earth, and air—while strengthening community and encouraging all attendees to participate and contribute to the thriving ecosystem. 
In 2020, Elements founded the Art of Change fund, to which $1 from each ticket sold is allocated to support grants fostering positive social and environmental causes. The first grant from this program will provide funding to Black artists to further their art, allowing them to use the Elements platform to amplify their voices and showcase their creations both digitally and live at future events. 
Tickets to Elements 2021 are available for purchase here.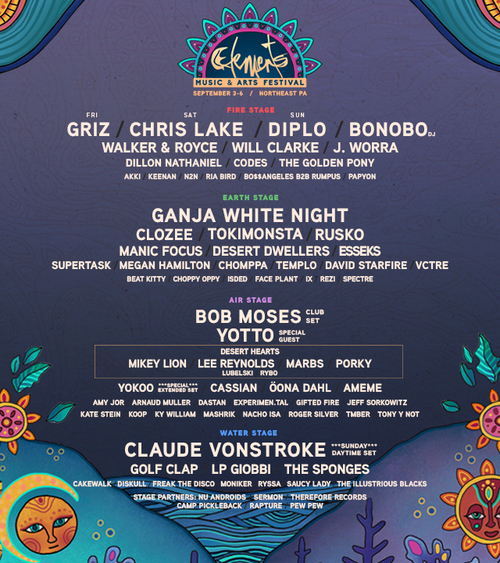 Featured image: Alive Coverage
Categories: News