Hot Out The Oven Records Drops Genre-Bending Debut Compilation [LISTEN]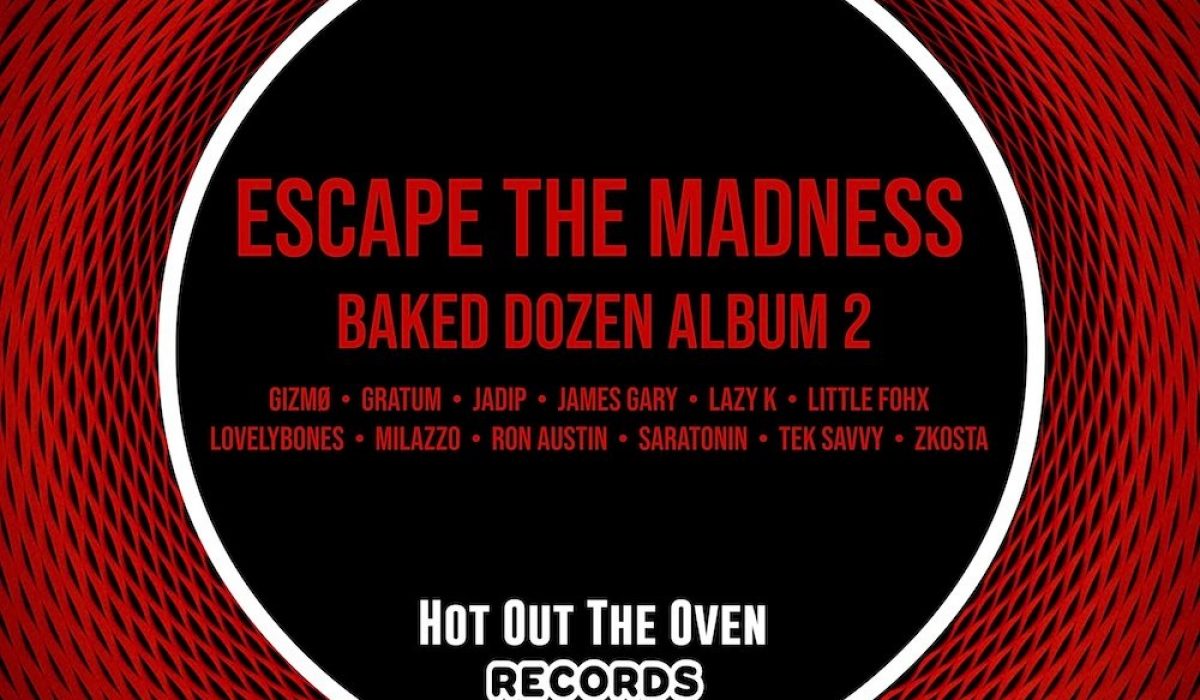 Hot Out The Oven Records presents its inaugural compilation, Escape The Madness, which spans 12 tracks from a dozen next-up artists, genre-bending at every opportunity and sure to please every bass, house, and electro-loving ear out there.
Austin-based party thrower Baked Up has stayed busy throughout the lockdown by providing electronic music fans with a plethora of live streams, putting on a diverse range of emerging talent from a variety of scenes across the country. Now, organizers present their brand new label — Hot Out The Oven Records.
The Escape The Madness comp features music from the label's current "Baked Dozen" artists Gizmø (Chicago), Gratum (Seattle), Jadip (Austin), James Gary (Houston), Lazy K (Austin), Little Fohx (Dallas), Milazzo (Dallas), LovelyBones (San Antonio), Ron Austin (Austin), Saratonin (Austin), Tek Savvy (Austin) and Zkosta (Austin).
Track-by-track, we're blown away by the raw talent and the new, unique perspectives heard here. Listen below and link up with Baked Up here.
Hot Out The Oven Records Compilation
Listen/download:bit.ly/escapethemadnessbd2