New Artist Spotlight: Lost American Is No Longer Lost With a Tongue-In-Cheek 'Thank You Miss America"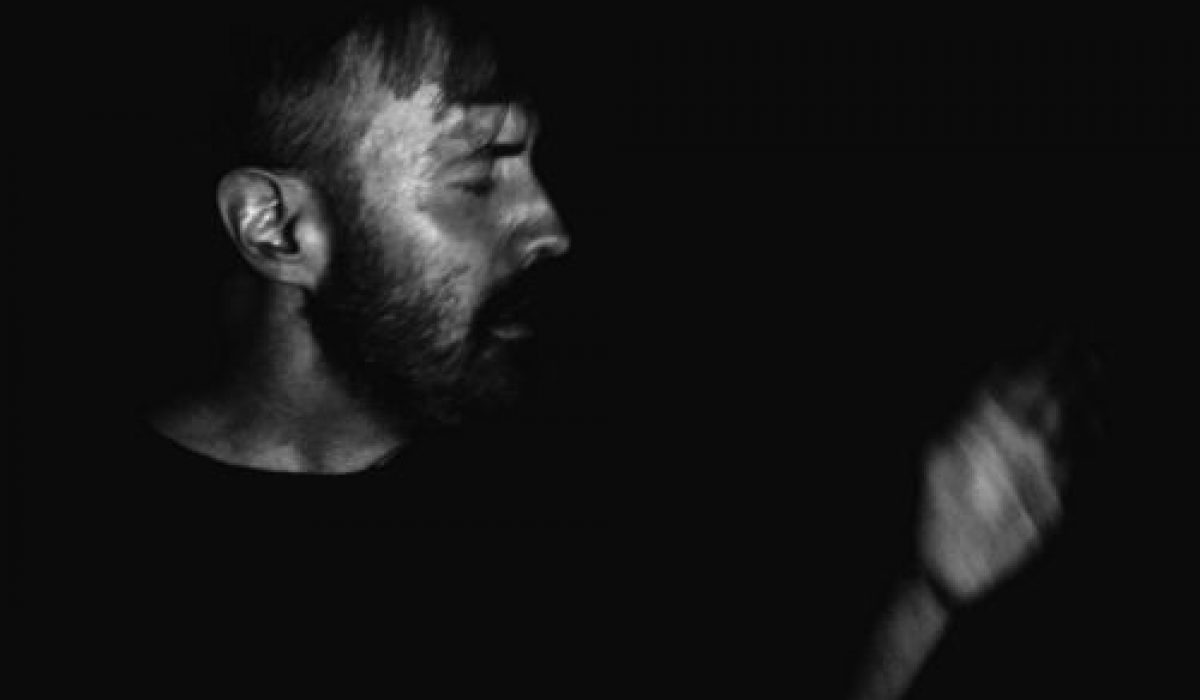 Nashville musician Chris E. Kelly called his electro project Lost American because at the time, he was an expat in Spain, having wandered Europe and Asia for years. Now that he's retuned to his hometown, it seems he may keep the moniker; it's certainly a "lost" sort of time for America, after all.
Potential sociopolitical statement names aside, Kelly has fashioned Lost American to be a modern take on electro house with lots of synth, deadpan vocals and ravey collabs. Think Nashville's answer to Roxy Music, The Pet Shop Boys and The Human League with a bit of German techno and Kaskade-style pop EDM thrown in, or maybe just a "Sirius" version of early 00s synth pop upstarts, Gil Mantera's Party Dream. It's international nostalgic, punchy and fun all at the same time.
Lost American's most recent few tracks, despite all being unapologetically synth-heavy, vary quite a bit in both style and substance, especially when the remixes get involved. "Let's Stay Outside" is a slow, thoughtful and ambient heart-clincher of a track whose original mix uses deep, industrial-style bass and future bass backing to lift the pensive vocals out of monotone and into the sublime. This track has two remixes and Kelly has certainly been smart to employ this tactic of remixing his work. The wide open composition and synthy nature of the original tracks really lend themselves to remixing, forcing the listener to hear the vocals differently and, not for nothing, expose it to a wider audience.
The first remix was done by Stash Konig, a breakout EDM artist who put a definite dancefloor spin on "Let's Stay Outside" that certainly will catch the ear of the festival audience but at the same time really preserves the feeling of the original. The "tetraphobic" mix by Lee Groves follows the lines of the original but adds even more punchy deep bass and distortion to really squeeze down on the emotional feel of the track. All three mixes are technically masterful and perfectly evocative.
"Robot Spark" also has two mixes, with the remix being done by a Rauch von König, seemingly another name for Stash Konig (if the promo is anything to go by). This track is where the Roxy Music rubber really meets the vintage synth road, as with both mixes that sort of ennui-filled ambient work is paired with new wave-style keyboard melody. Von König stuck to the lines here this time, punching the track up with the 80s synths that match the fun, atomic age lyrics. Kelly made what he calls a mini documentary video for this track but it's more like a cheeky director's cut of the actual video, where Kelly explains everything that's going on as images of his band flash in the background, he apparently gets sick at one point and he dances around like a GenX dad visiting the disco set of Trainspotting. Both versions are a lot of fun.
Bringing Lost American's releases current to the day, he just released "Thank You Miss America" today and if you were wondering if we pulled that "America is lost" theory out of our altogether, wonder no more. Both video and song are heavily charged with political commentary and really can you blame Kelly? Imagine playing music abroad for almost 20 years and then coming back to this. Talk about culture shock.
Musically, "Thank You Miss America" is as close stylistically to Kelly's own description of his recent work: "I"m calling it Southern Gothic electronic: a modern take on what triggers passions in the deep South." Well said, as this track has that great call-and response vocal quality with drawn out vowels and high notes that are on the verge of a yodel. Despite there being lots of fancy instrumental work and electronic production in the background, one can feel the swamp of the deep South here.
There's not much to say for the video other than "watch it," but presumably Kelly made it before the events of January 6 so it's eerily prophetic. Or some might hope it's prophetic, that is, as at the end (spoiler), an animated Trump is jettisoned from the planet. Here's hoping Kelly and his animator are psychic.
With an intensely diverse and open-minded style, an obvious mastery of production and songwriting and the wherewithal to work with some great remixers, it's likely this won't be the last the EDM world has seen of Lost American. In fact, the remix of "Thank You Miss America" isn't out yet so suffice it to say we'll have at least more thought-provoking banger on our hands shortly. Bridging genres, eras and literal oceans with his work, Lost American is far from lost, even in the current times.
All the tracks reviewed above are out now and can be streamed with lots of other Lost American tracks on Spotify. Check out Kelly's YouTube channel as well, as there are interesting videos for almost every track he's put out in the last year.