Premiere: Yolanda Be Cool celebrate a decade of 'We No Speak Americano' with anniversary edit [Q&A]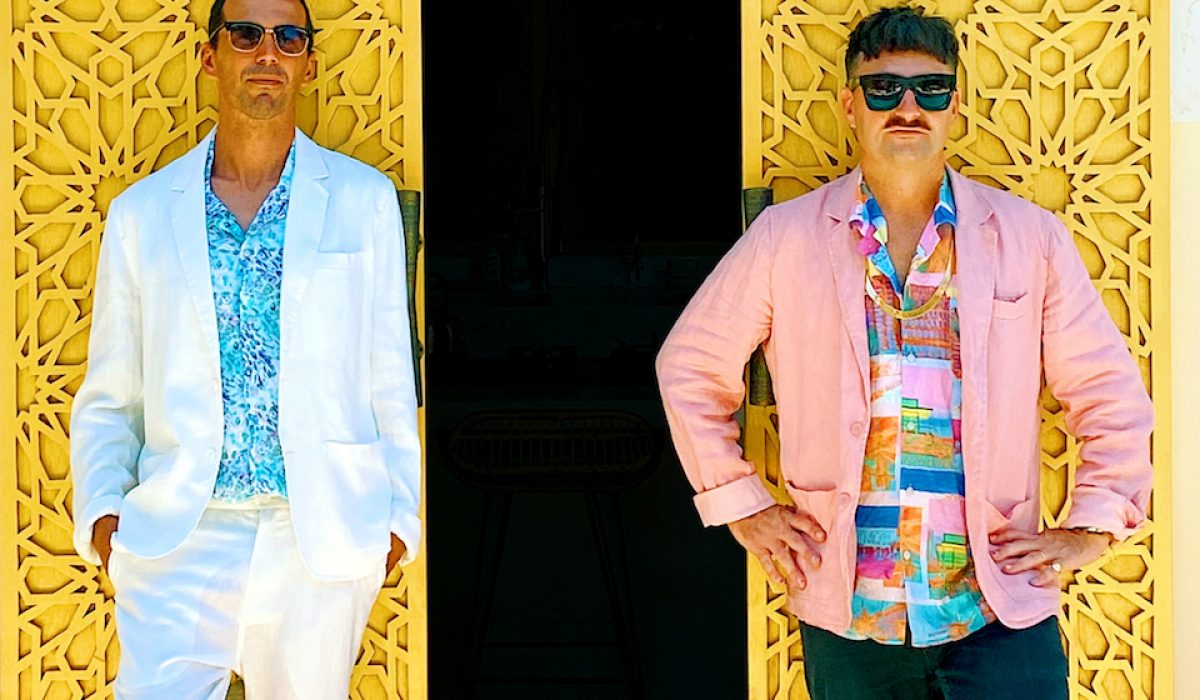 by: Rachel Narozniak

Dec 3, 2020

Yolanda Be Cool's status as a household name is owed in part to "We No Speak Americano." An emblem of what it means to be evergreen, the electro-pop anthem, produced alongside DCUP and released in February 2010, exercised a white-knuckle grip on pop culture from the day it left the hard drive. From soundtracking a 2013 Fiat US commercial to gracing Just Dance 4, "We No Speak Americano" became a prominent stitch in the sonic fabric of the past decade.
The pervasiveness of "We No Speak Americano" considered, a celebration of the buoyant cut's 10-year birthday would not be complete without proper commemoration, and Yolanda Be Cool weren't about to observe the milestone without a little pomp and circumstance. Thus, the "10th Anniversary Edit" of "We No Speak Americano" was born.
Delightfully familiar despite its twist, the "10th Anniversary Edit" emulates the experience of reconnecting with an old friend, and translates it to the form of a listening opportunity. Yolanda Be Cool discussed the honorary rinse and the remix pack on which is will appear in an interview with Dancing Astronaut.
The "10th Anniversary Edit" of "We No Speak Americano" will formally release in full on December 4, but listeners can stream it one day early, exclusively on Dancing Astronaut.
---
What guided your re-imaginative process as you revisited your decade-old classic to produce the edit of "We No Speak Americano"?
Matt: "We wanted to make something that was different enough to excite people but also,not so different that fans of the original wouldn't recognize it. As the famous saying from street vendors in Thailand goes, 'same same but different.' Basically, we wanted to keep the bones but dress it up differently, so we thought replacing the sax line with something else did the job in a new way. We also updated the drums and bass a bit while we were at it."
Can you tell those who are unfamiliar with the original's backstory how "We No Speak Americano" came together 10 years prior?
Andy: "It was basically just us coming across the original version of the song (which is from 1956 and was famous in its own right in Italy) but is very slow, and so we did what we do and chucked it in the sampler and to our joy, still kept the same magic at 125 BPM. We then showed it to our buddy DCUP who we were on a plane with at the time and [with whom] we had always wanted to do something, and he loved it! So, we got together in his studio a couple days later and out came the version that was released."
The forthcoming remix pack features a host of international talent. How did you select the remixing artists for this project?
Andy: "SLLASH n DOPPE are from Romania and are amazing. They totally got the vibe for the song. We play a lot of their originals and love their style, so we knew that they would smash it. 

CHEMICAL SURF are Brazilian legends and the song was huge in Brazil, which is probably our favorite country outside of Australia. We also play a ton of their stuff, so it felt right to ask them, and it was an honor to get an enthusiastic yes from them, and they nailed it!
And then JAXX DA FISHWORKS is our buddy and Japanese brother, and he's super sick. We did a tour of Japan with him just before COVID-19 hit and we mentioned to him we were doing a little re-release. He asked for the stems, and pretty much before we got off the plane, he'd smashed out his mix. We were stoked to be able to have him on the pack."
Featured image: Courtesy of Yolanda Be Cool
Categories: Features, Music