Super8 & Tab's inaugural 'Scorchin' Sessions' set the trance and progressive standard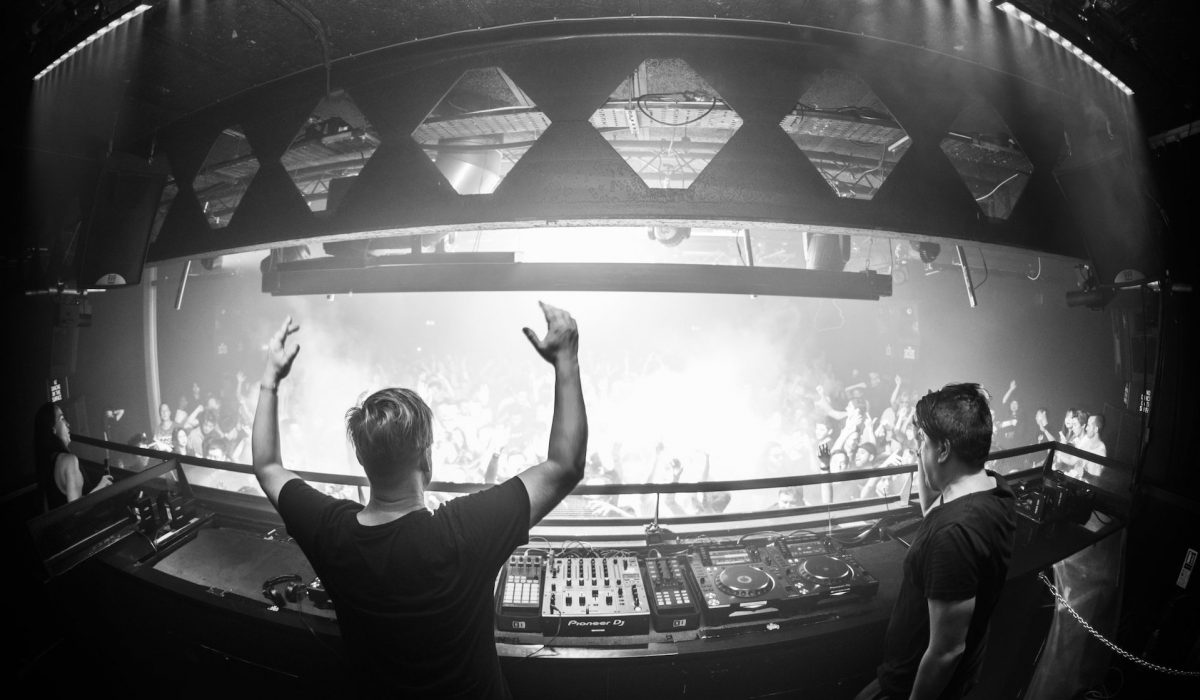 by: Jessica Mao

Mar 1, 2021

Super8 & Tab have long reigned as powerhouses of the trance epoch, wielding synonymity with esteemed labels like Anjunabeats and Armada Music. Inevitably, the launch of their Black Hole Recordings-partnered imprint Scorchin' Records and its subsequent offshoot Scorchin' Progressive, have held up as a salient progression for the Finnish duo, already carving out a distinctive spot in the hybrid trance space despite its young existence.
Like their peers, Super8 & Tab's weapon of choice for highlighting both their label and its roster arrive in the easily consumable form of a compilation mix. Championing the spirit of emerging electronic talent through artists like Zack Evans, Emerge, HamzeH, and more, the "Helsinki Scorchin'" originators prelude the evolution of a long-beloved genre in their debut of Scorchin' Sessions Vol. 1. The 17-track curation merges representation from both the main banner and its progressive counterpart into a voyage across euphoria.
Spanning multidimensional interpretations of trance, the first-ever Scorchin' Sessions offers up a rounded profile—from the uplifting, vocal-centric, and anthemic to the tech-laced, house-influenced, and other nuanced faces. More than ever, the old definitions dissipate to accommodate a boundless ideology untethered to bpm or structure, but fundamentally tied to feeling. Whether nostalgic or modern, the compilation exudes trance energy through and through, and even in all its variance, still resemble the same ethos as years past.
The debut installment calls upon three standout tracks to make its case: Nick Haye's "Signal," Francesco Sambero and Katrine Stenekk's "Someone Needs A Hero," and Zack Evans' "Skyborne." Of the selection, Tab of Super8 & Tab states to Dancing Astronaut,
"The Progressive side of Scorchin' Records. Nick Hayes's debut single 'Signal' is making massive waves and getting support from Armin van Buuren, Above & Beyond, and Ferry Corsten to name a few. Prime example how trance and progressive can be blend together perfectly. Epic!"
"Francesco Sambero returns to Scorchin' Progressive with the fantastic vocals of Katrine Stenbekk. 'Someone Needs A Hero' compliments Katrine's voices with a blend of warm bass lines and grooving percussions that will have you raising your hands and letting loose on the dance floor (once we get there again!). This will stay in our playlist for a long time!"
"Zack's 'Skyborne' is another massive release on Scorchin' Records! His previous release, '30 Nights' is one of the most played records and we are expecting 'Skyborne' do the same. This record will capture your ears with an ephemeral melody that grows into chorus saws complimented with tantalizing vocal choirs. Yet another masterpiece!"
Stream Scorchin' Sessions Vol. 1 mixed by Super8 & Tab below.
Featured image: Super8 & Tab/Facebook
Categories: Music