The Glitch Mob drives fans back to 2010 nostalgia with 'Monday' remix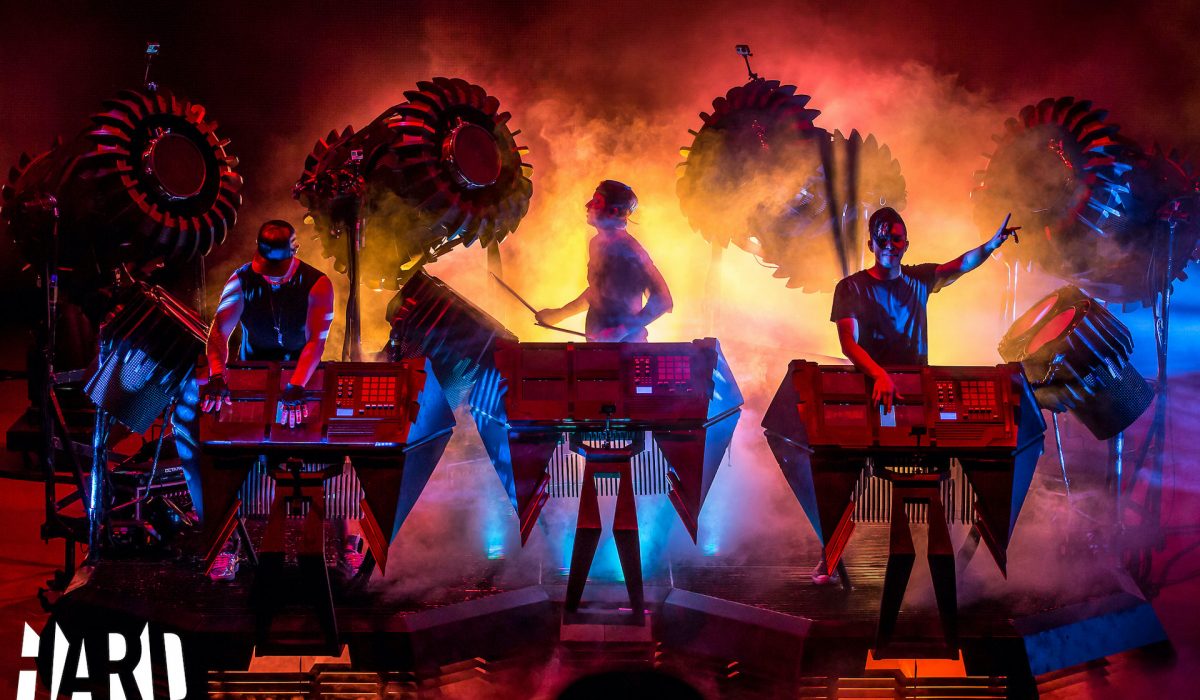 by: Sami Weisband

Nov 15, 2020

Bass veterans The Glitch Mob enter celebratory mode with the unveiling of their highly-coveted remix of Nalepa's 2009 ambient track, "Monday." In tune with the 10-year anniversary of their seminal debut album, Drink The Sea, the trio return to their mid-2000s sound as they prepare to release an expanded reissue of the record. Originally released as a rework titled "Beyond Monday," the 2020 version takes the structure of its predecessor under reconstruction, this time equipped with a decade's worth of craftsmanship from the revered act.
The track trickles in with transcendent chimes and quickly escalates with The Glitch Mob's signature glitch-bass sound, now categorically known as their own. From their more simplistic 2010 sound to their 2020 aerodynamic and stylized production, The Glitch Mob revels in a sense of nostalgia while fully encapsulating their movement into the future of dance and bass music.
Drink The Sea (10 Year Anniversary Edition) will arrive December 4. Stream The Glitch Mob's remix of "Monday" below.
Featured image: Rukes
Categories: Music